Celebrating a Wonderfully Successful School Year
We love having the opportunity to bring our KL International School (KLIS) community together to celebrate, and what better occasion than the end of another successful school year in Chongqing!
Administrators, teachers and staff designed a fun-filled, action-packed End of the Year Celebration for all KLIS students, families, and guests, including a multilingual scavenger hunt, a Water Extravaganza, and a closing session filled with arts & crafts and an ice cream sundae bar. As parents and guests joined students and staff on campus, the celebratory event began with students from all different grade levels (pre-K through high school) coming together to create teams and compete in classroom-based challenges. Directions and clues were shared in English, Chinese, and Korean, and included a dance routine, a science task combining dyed liquid solutions (liquid combinations), a cup-stacking game, the creation of a story, and other fast-paced games.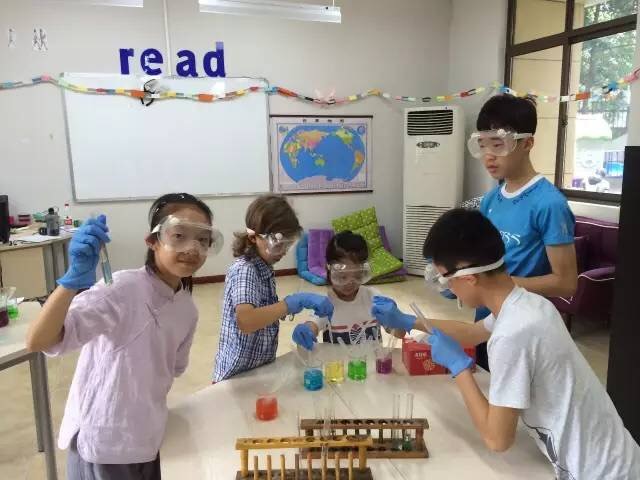 The first team to complete all challenges was crowned the winner, and with the sound of a whistle, part one of the celebration was over, and all students, parents, and teachers gathered on the playground. It was a hot day in Chongqing, and we understood that everyone needed to cool down. Fortunately there were buckets of water, water balloons, and toy water shooters scattered around the playground for the upcoming Water Extravaganza. It took all the students' self-control not to grab these fun water toys, but they soon had a chance to enjoy them all.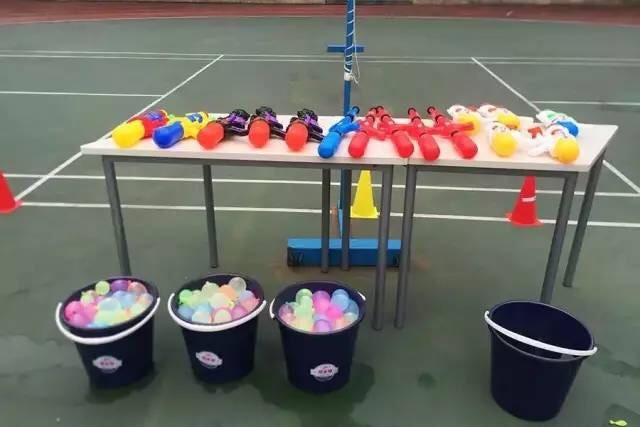 They formed teams and competed in games that succeeded in drenching each student no matter who emerged the winner. During the game Water Runners, for example, each team had to move water from one bucket to another, using only a small plastic cup. Sounds easy right? Except that the buckets happened to be filled with many small holes! Some team members had the job of covering the holes to keep the water inside, while others ran one by one carrying water to the "holey" bucket. When the time was up, the team with the most water in their bucket won!
The Water Extravaganza came to a close with students, teachers, and even a couple of parents engaging in a friendly water battle involving the entire arsenal of toys. No teams – just every person for themselves. The laughter of the children could be heard throughout the neighborhood.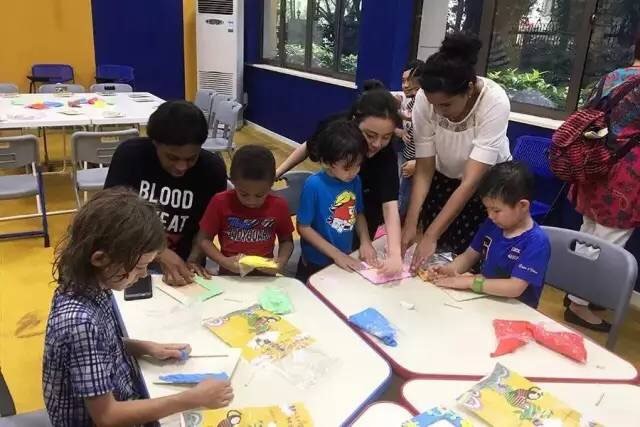 To close out the KLIS End of the Year Celebration, we shared memories, gathered keepsakes, and relaxed together with a make-your-own ice cream sundae bar (complete with cherries on top)! Students created their own clay picture frames to take home and display their favorite photos. Students and teachers received KLIS t-shirts and yearbooks for everyone to sign, commemorating the wonderful people and events that made the 2016-2017 school year so magical.  As we enjoyed our sweet treats together, and reflected on our school year, we decided to not say "Goodbye," but rather, "See-You-Soon!" It will be a challenge to beat the 2016-2017 school year, but we will do our best to accept that challenge in 2017-2018!
Want to join our inspiring community of educators teaching on our global campuses? Check out our KL career opportunities today!