Learning, Listening, and Creativity Feature in KL's Leadership Development Programs
The world's most successful CEOs are a continual source of inspiration for the next generation of aspiring leaders. To what, exactly, do they attribute their success? Microsoft founder Bill Gates demonstrates that learning is a lifelong process. Richard Branson, founder of the Virgin Group, asserts that "listening is a crucial element for success." And an IBM survey of 1,500 CEOs across 60 countries found that creativity is "the most important leadership quality for success in business."

Learning, listening, and creativity are three key focus areas of KnowledgeLink's Leadership Development program, which recently hosted 23 high school students from China and Korea during its winter sessions in Cambridge, Massachusetts. Since launching in 2012, KnowledgeLink's Leadership Development program has served some 1,000 middle and high school students globally, and demand for an executive-level format led to the launching of KnowledgeLink's Executive Leadership Development program in 2015.
"Our programs are designed to foster creativity in that we listen to our students and offer them choices in the learning process," said Shallon Silvestrone, KnowledgeLink's Academic Director of Short-Term Programs. "We believe that every student is capable of learning and achieving, and our job is to provide the opportunities, resources, and support to do so."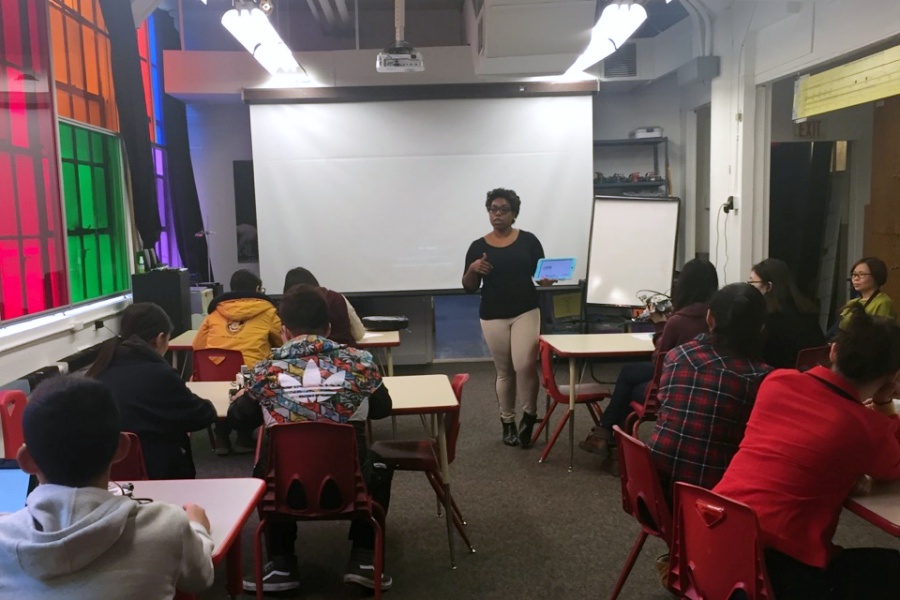 To bring the leadership concepts to life, students participated in hands-on projects with partners and teams. Using a large assortment of art materials, including modelling clay, paint, paper, and other found objects, students were tasked with creating a piece that represented their partner. This required keen listening skills to get to know their partner on a deeper level, as well as creative decision-making approaches: would they express their partner in a literal way, or a more figurative design?
"One student sculpted a fire pit with a deep blue center to represent her partner's vibrant inner personality,"said Conna Walsh, International Program Manager. "After listening carefully to her partner, her insight was: "Others may not see this at first through your calm and quiet manner but, at your core, you're very passionate!'"
Another day's project included staging a fashion show for the group. Students were tasked with creating clothing out of newspaper and tape in a mere 30 minutes' time, and then modeling their designs for the group with an accompanying music piece of their choice. As with the sculpture exercise, students honed their communication skills throughout the design process, with the fashions representing a form of creative expression in another medium.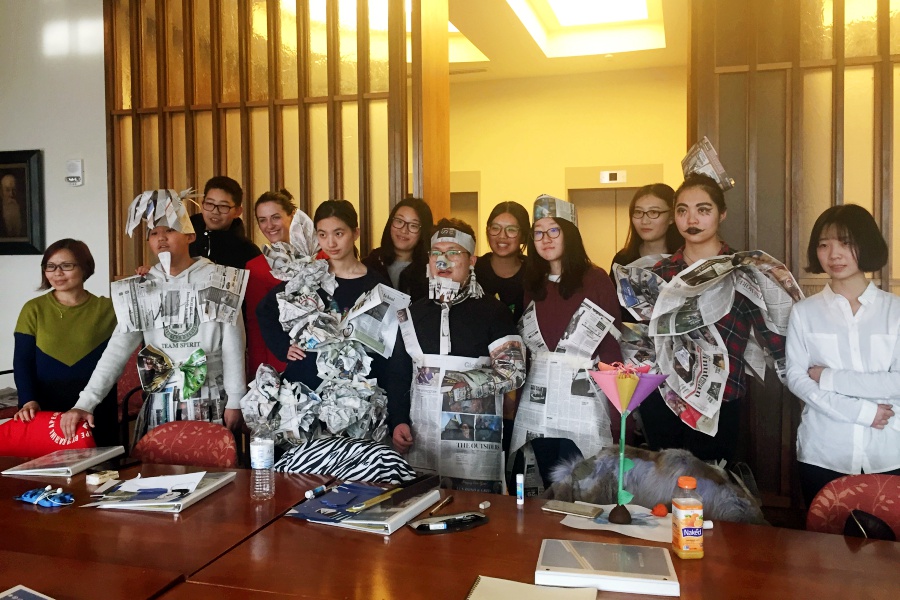 While these and other projects culminated in an end goal, one key lesson for the students was that there was much to learn along the way.
"Many students come in with the idea that each project is about achieving success and avoiding failure," said Silvestrone. "But as they dive into each challenge with their teammates, they soon discover that the process itself is where the personal and professional growth happens."
KnowledgeLink's leadership curriculum was supplemented by learning and recreational experiences throughout greater Boston, including a robotics workshop at the Massachusetts Institute of Technology (MIT) and a tour of the Museum of Fine Arts.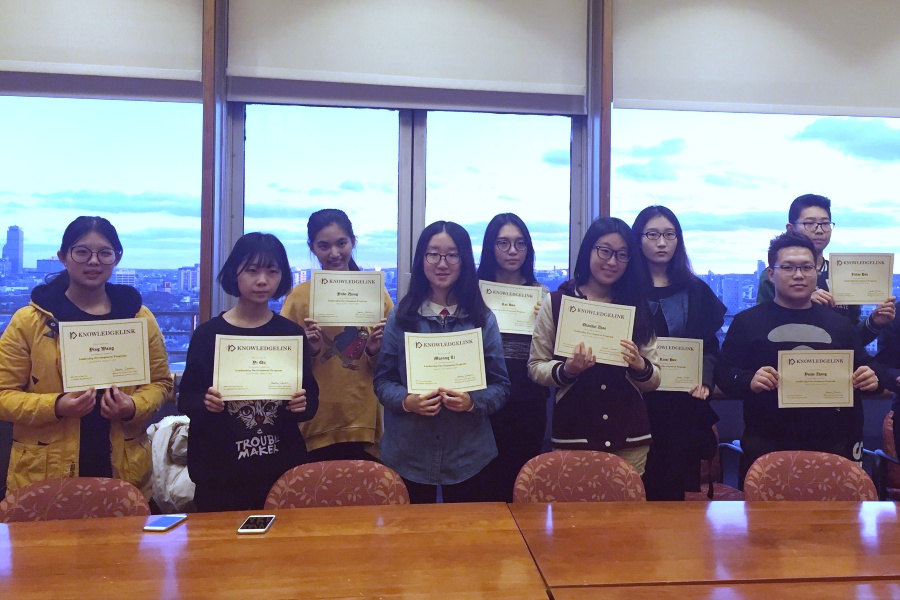 With the 2016 winter season a success, KnowledgeLink's turns to the summer, where over 200 students from around the world will be attending Leadership and Executive Leadership programs.
Since 2012, KnowledgeLink's Leadership Development programs have proudly served creative and passionate global learners from age 13-adult. For more information on this or other KnowledgeLink programs, please contact [email protected].