Art teacher Ms.Selda Acar: Everybody Benefits from an Art Infused Education
In the international department of Pinghu High School, students experience a vastly different form of art education than their peers. They have art integrated lessons and are taught how to use art as a way to express their feelings and ideas.
Studying art is not as easy as many people would think. However with the dedicated and patient instruction of the resident art teacher, the students are guided on how to find skills they never knew they had.
At the art exhibition held at the end of last year, we had the pleasure to enjoy many wonderful art pieces from our students. Their talents deeply amazed us. Thanks to the efforts of Ms.Selda Acar, we were able to savor the achievement in art of the students.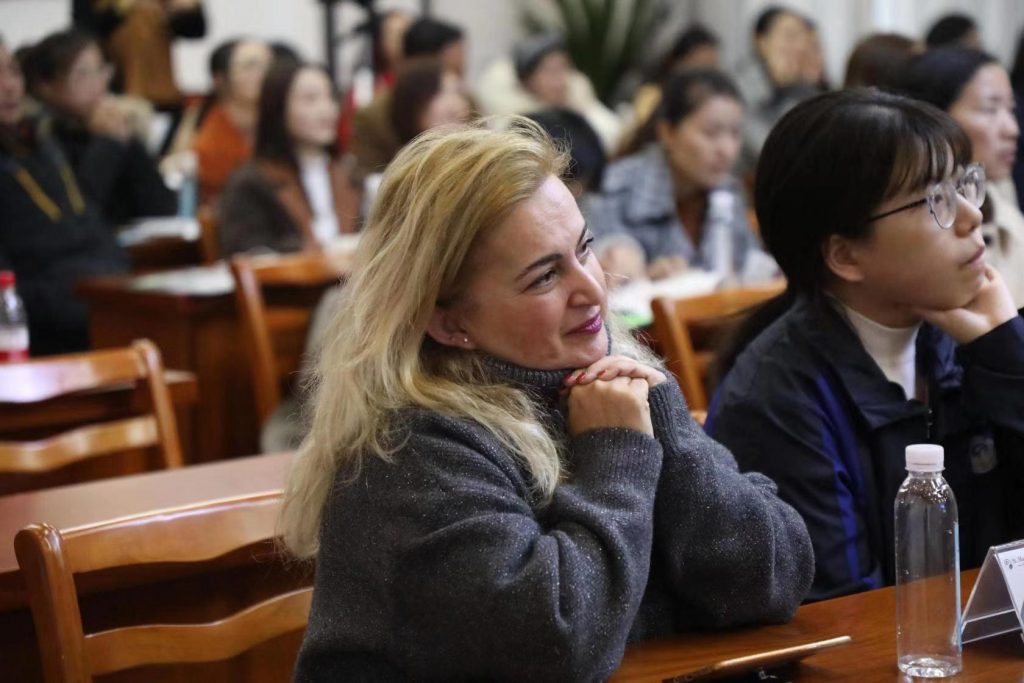 At that time we were fortunate enough to have an interview with Ms.Selda Acar, the resident art teacher in the international department of Pinghu High School, to discuss the art education of the students.
What kind of student can learn art? Why?
Let me answer this question first; is art all about talent? Of course being talented is important and gives someone more opportunities. But those who think they are not skilled can also create art. The only difference between people we categorize as talented and unskilled is to work harder. For example, a person who is capable of drawing a portrait will do it very well. The one we call unskilled may not be able to do a good job at first. However, if they continue to work, do not give up and, receives a good art education, they will finally produce quality work in the future. So art is something that can be learned and its foundation is to work hard. Everybody can get an art education if they really want to. Art is important as it appears in their daily life to the profession they choose, art will always be in their lives.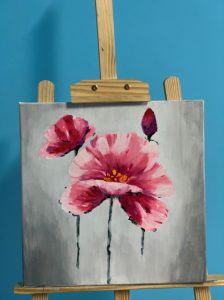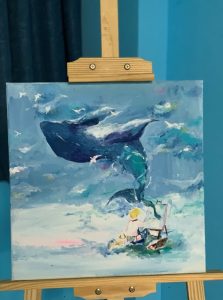 Do you think some of our students are excelling with the art integrated curriculum? Can you say something about them?
Yes! There are many students in my class who I find really talented and everyone works to the best of their ability. My students are able to show that they are learning and progressing by incorporating elements from previous lessons in their current pieces. As for the truly talented I would like to mention Esther, Grace, Deniz and Elvira. Esther and Grace will go on to study art in two of the top Art schools in the United States. The basis of their success is that they love art, work hard, and of course have innate drawing abilities. When we look at the work of these students, we see that they are already trying to find a style of their own.
Are there any student's work that have surprised you?
In fact, we all have different abilities. What is important is to discover them, to reveal them and then to evaluate them. Yes, especially Tom, Wayne, and Chloe have all created art work which has surprised me. I think these particular students, though indifferent with the idea of an art integrated curriculum at first have seen their results and are now fully involved and creating great work. Tom just won the Art award for this semester in fact.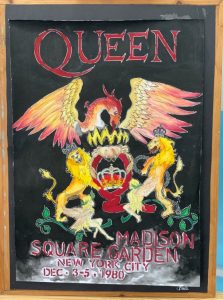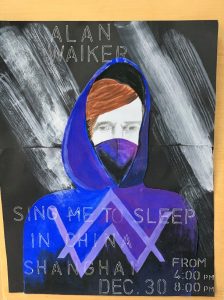 At the Pinghu International Education Forum held last month, some of your students gave a speech and showed people their work, do you think they represented the art program well?
Yes, definitely. I must say that I was very proud of them. Their self-confidence made me very happy. I have the opportunity to work with every student in our school through the art program and I can say that they are bright children who will have successful futures. They showed that working hard is crucial for success.
Mr. Eisenbarth is so proud of you, he thinks you make a difference for the campus, students and even the community of Pinghu. What do you think of that? Let me know your idea about how does art or how do you effect the students and the community?
First of all, I would like to thank Mr. Eisenbarth for providing this opportunity and privilege to the students and myself. Mr. Eisenbarth knows that art is an undeniable part of all other courses and he supports us in our art projects. Our studies enable our students to look at life and the world from a different perspective and develop their creative aspects. For example, in our study of The Surrealist art movement we learned about the social and intellectual aspects taking place at that time. We studied in depth the characteristics of the movement, the painters and their work. After our research the students created their own Surrealist art pieces. This unit gave the students a new way of thinking which will stay with them forever.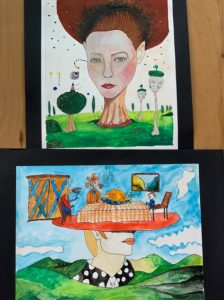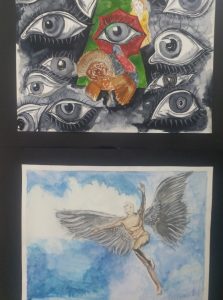 Can you give us some insight into your art background?
Art is something that has been a big part of my life since childhood. I've lived with art at every stage of my life. Art has always existed in my school, work and private life from the countries I have lived and visited, the music I listen to, the movies I watch, the books I read, the science, history, and technology I am curious about. I have always tried to transfer my knowledge and experience to my family, children and students. I feel lucky and happy to have this opportunity in Saint Mary's Pinghu. I always encourage my students to do more research, to learn, to read and dream. What is important to me, is that my students cut back on their use of their phones. By doing so, they will become more aware of the world, the nature and beauty they live in. They will dream more and will get in touch with their inner world.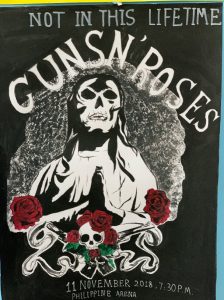 Do you think studying art can make life better? Can it help students perform better academically? How so?
Yes art can make your life better. It is easy to conclude that people feel good when looking at art. In 2013, a social science experiment revealed that students who visit art exhibits demonstrate higher critical thinking, empathy, and social tolerance skills than those who don't. A fine arts education (including music, theater, drawing, painting, or sculpture) has been a part of any well-rounded curriculum for decades. Students who don't have access to art classes may not only miss out on a key creative outlet, but might also face greater difficulty mastering core subjects, higher dropout rates and more disciplinary problems. Art heals your body and mind and distracts from other worries, reduces stress, builds self-esteem, and creates a healthy state of mind.
How do you feel about living in Pinghu?
I'm very happy about living in Pinghu. The people are welcoming and helpful. I can easily reach everything I'm looking for. The friendships I have made here are very valuable to me.
Art is more than just a course, it helps students think critically. It provides a way for students to see the beauty of life and the world around them. The art works of the students we have seen show that talent is only a starting point, but diligence is the cornerstone to success.
Editor: Mr.John Eisenbarth, Stella
Source: Cassie