The Art Teacher of St. Mary's Pinghu High School
Art, at first glance, seems far away from daily life. However, when we really pay attention, we realize that art manifests in many subtle ways all around us: through our food, our clothing, our interactions with people; and then also through more obvious avenues, like drawing and painting.
Selda Acar is an art teacher from St. Mary's Pinghu High School, who has a unique story to share. Selda Acar explains why she chose to stay in China and teach at St. Mary's school, and how she feels about Chinese students learning the arts. She also offers some valuable advice for Chinese students who may study art in the future.
It has been ten years since Selda Acar started her teaching career. Before China, she participated in world-class painting and design competitions, with great success.
When asked if she likes China, she answered without hesitation, "Yes, of course." Selda Acar first visited China in 2004, when she stayed in Shanghai for 15 days. She loved her time in China and decided that it would be a nice place to live. When her husband moved to China to develop his business, she got the chance to do just that! Selda followed him to China, along with her two children. She became an art teacher at St. Mary's school. Selda had expected that living in China would be a fun adventure—and she feels that she was not disappointed!
When recalling her teaching experience in London, Selda said that compared to British students, Chinese students have a strong sense of discipline and respect for their teachers. They do not need to be restrained by teachers in class. They are able to learn independently. Moreover, they are smart, resilient, and able to adapt in order to deal with specific problems.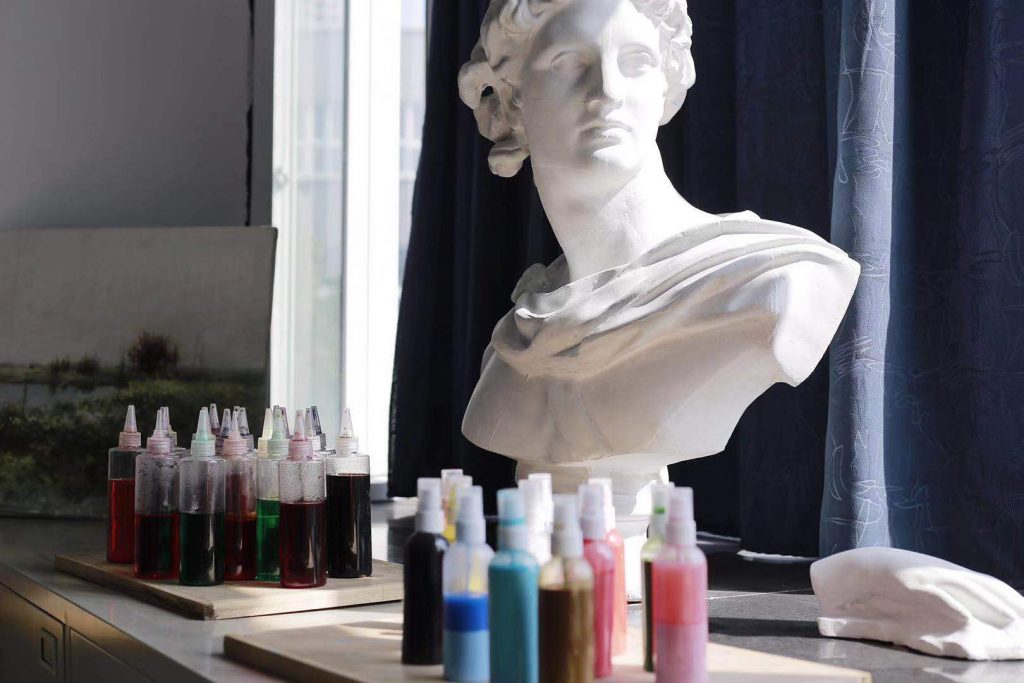 Naturally, an artist needs to be gifted. Although some of our Chinese students lack the endowment of learning arts, they work very hard. Selda is very satisfied with their work ethic.
Chinese students are sometimes very shy. In class, Selda encourages them to speak in front of other students and deliver their opinions bravely. She also encourages them to reflect their own ideas in their work. Compared with Chinese students, British students are more open-minded, which is inseparable from the education they have received since childhood.
In fact, Selda's daughter is also studying at St. Mary's school. When her daughter arrived in China, she faced all the challenges that come with having a completely new environment, new teachers, and new classmates. However, she gradually adapted to the environment and overcame those challenges. She and her Chinese classmates learn from each other. Her classmates come to her to communicate and improve their English. In their spare time, the classmates talk in Chinese; so her Chinese, in turn, is improving rapidly.
Judging from her daughter's interaction with Chinese students, Selda thinks that Chinese students are not born shy. They are outgoing and lively in life, but are taught to be quiet in class. Therefore, if Chinese students want to improve their English more quickly, they must practice and speak, not just listen and write.
The teacher has also offered Chinese students some suggestions on how to expand their thinking and improve their creativity. She encourages students to learn from different art forms, such as movies, books, animation, music, etc. Through these mediums, students can glean relevant knowledge, and learn to think for themselves.
In the end, Selda concluded, "Art should be discovered from the beauty around. We may encounter many beautiful things in our lives, but it would be great if we can carefully grasp the small beautiful things around us."