Seventh-Grader Launches Radio Show With Quite a Following
"How is your English so impeccable," his friends often ask him. According to Zuyan Fu (or Toti as he is known to his seventh-grade classmates and teachers on our Ningbo campus), he has been honing his English language skills in clever and different ways since the time he was two.
A recent recipient of the Mary Barstow Award for academic excellence, Toti is not only a straight-A student and an accomplished pianist, but he's also making a name for himself as a radio personality. He recently launched an English radio station called TotiFM, broadcasting interesting stories about language and culture from his own unique perspective. And he is gaining quite a following! In fact, because his listeners wanted to know more about his study habits and how he came to speak English so well, Toti agreed to share his own learning experiences on a recent show.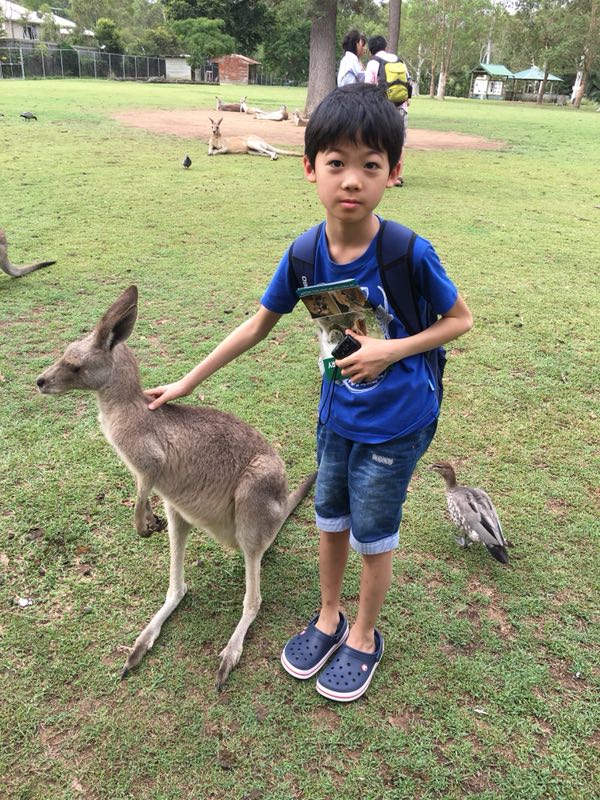 "I began to learn English at the age of 2."
I live in a non-English environment – my parents do not speak English at all. But because they attached great importance to English learning, my father bought me a set of beginner's English CDs when I was 2. Every day I would spend hours watching and listening to these discs. I began to write notes of my favorite words and sentences, and I stacked them in every corner of my house. I did this until I started primary school and met my English teacher, Toni. At that point I began having English class twice a week.
"I participated in many English competitions."
Because of my English skills, I had access to many language competitions, and when I was in Year 2, I won second prize in an English talent competition in Zhejiang province. After that, I began participating in many English competitions and winning more prizes, and this helped increase my confidence and love of the English language. By then my public primary school offered English class three times a week. So after class, I would read English books and watch English movies to supplement my learning.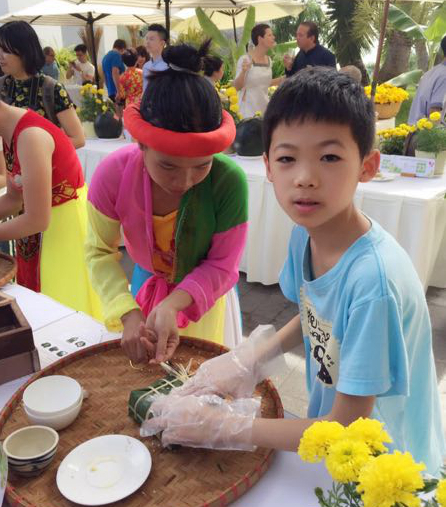 "The Barstow Ningbo school suits me well."
I have been studying at the KL school in Ningbo for six months now, and thanks to this strong English environment and western education style, I am learning, changing, improving, and growing. For example, I used to have poor study habits and needed my parents' supervision, but the advanced learning evaluation system at Barstow Ningbo has helped me to study more independently. Also, the rich curriculum and various activities have helped me absorb more knowledge and improve my abilities, and make me feel that learning is no longer a boring thing. Barstow Ningbo and I are a perfect match.
"Read thousands of books and travel thousands of miles."
I started to travel when I was in kindergarten, and my mom always let me solve any travel-related problems because she believed that my abilities would improve this way, especially my English. I gradually understood that the only way to deeply understand a culture is to involve yourself in local life. Every holiday, we would travel to different countries on a budget, blending in with the local lifestyle, experiencing the different customs and cultures, studying the knowledge beyond the book, in order to broaden our horizons. I improved my skills and made new foreign friends on every trip. Each time someone asked, "Are you Chinese? I am surprised that your English is so great!", I was super proud and felt confident. Travelling has made me more and more outgoing, and I am no longer afraid of strangers. My parents often encourage me to participate in competitions or speeches because they help me gain confidence. I am enjoying the whole process of my growth.
"I have many hobbies."
I like singing, playing piano, and traveling. In the third grade, I received a Level 9 certificate for the piano. I have also been learning French for about one year. My teacher showed me how beautiful the French language is, and helped me decide to keep learning it.
"I hope to stay on air!"
I set up my English radio station TotiFM to improve my English, help people who wish to learn English well, and of course share my feelings and experiences of learning and traveling. I will continue to share as long as I have time. I plan to set up a WeChat account to promote TotiFM so that more and more people can hear it and join me.
"My suggestions for learning are clear."
At Barstow Ningbo, if you want to get good grades and awards, you must work harder. Listen carefully and take notes in class, finish the homework carefully after class, and read extra-curricular books and do extra-curricular activities to broaden your horizons.
Learn more about our global schools and why we're transforming the landscape of international education!