Phil Makes Travel a Priority
By Isa Chen, KL Marketing Associate
The first time I walked into KL's office in Chongqing, I recognized the KL Exchange Programs board on the wall of my new office and I guessed that it belonged to Shen Lei (Phil). Having just come from working in the US office, I had often heard Phil's name (and his laugh!) from the numerous video meetings our two offices held regularly. But who exactly would I be sharing office space with?
How wonderful to meet Phil in person! As he took the initiative to explain China office details to me (starting with the oh-so important Wi-Fi password!), and patiently answered my questions about his work, I could see that my new office mate was a warmhearted and thoughtful man. It wasn't long before I realized that he was also a person full of curiosity and wonder. After admiring my makeshift stand-up desk, he declared with an admiring face, "How clever! What a great way to work. I'm going to buy something similar this weekend."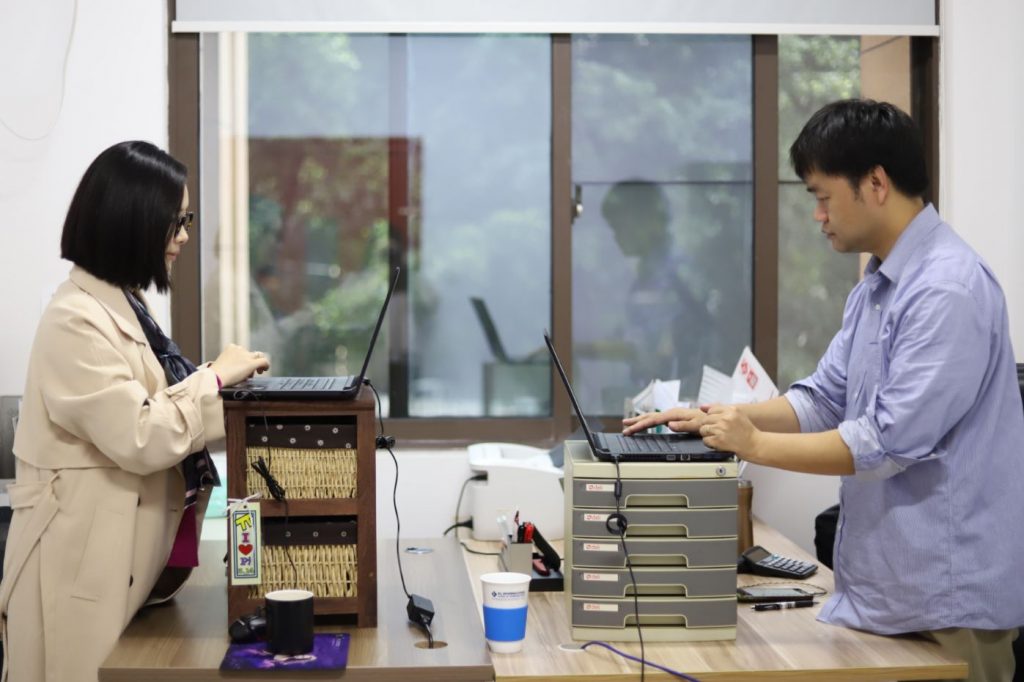 Isa (L) and Phil (R) hard at work at their makeshift stand-up desks
Upon noticing my black coffee cup that displays a beautiful image only when filled with tea, he began frequently and spontaneously filling my cup with hot water saying, "I just want to watch it change color."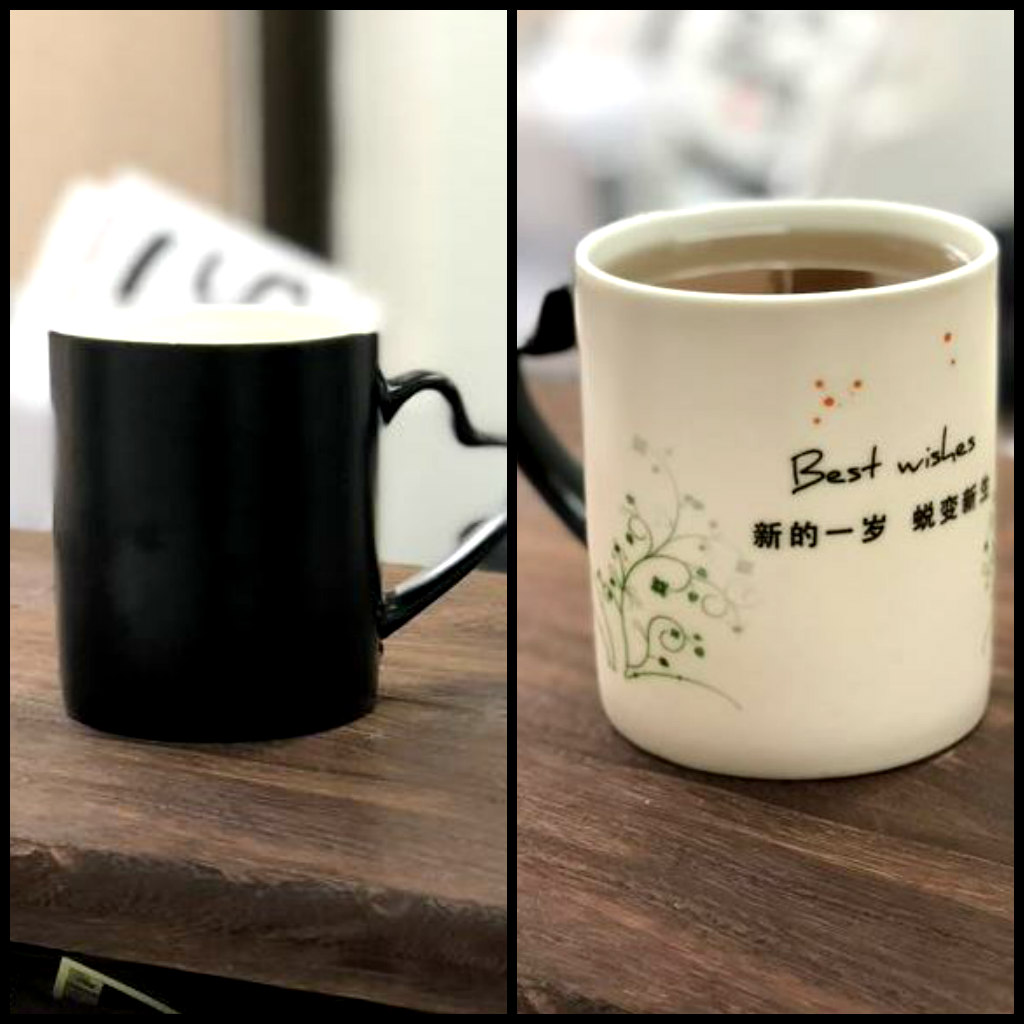 The infamous color-changing coffee mug
This sort of fascination with life is what makes Phil so very good at his job. As KL Exchange Program Manager for our students in China, Phil handles operations for our short-term international youth exchange programs, giving students the opportunity to live, study, and experience life in a US school. In his free time, he and his wife take weekend trips often to surrounding areas. "Different places not only have different customs, cultures, and landscapes, but they have different tastes. No matter a region's culinary specialty, I am drawn to places I've never been in order to taste food I've never eaten."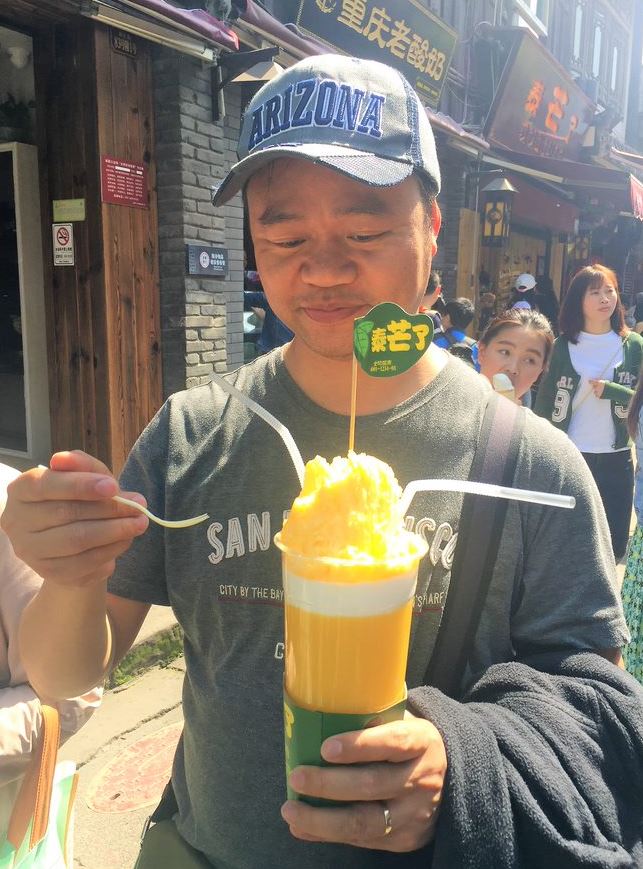 Trying a mango ice shake in Ciqikou – an ancient town in Chongqing
Phil chose youth exchange programs as a career because he loves to travel. Now, six years later, he can see that his job only makes his leisure trips more rewarding. In fact, he views every weekend excursion as research for his exchange program planning. But how does he decide where to go? At the end of the day, there's one factor that helps him choose his travel destinations. "My mouth and my stomach always lead me to the right place!"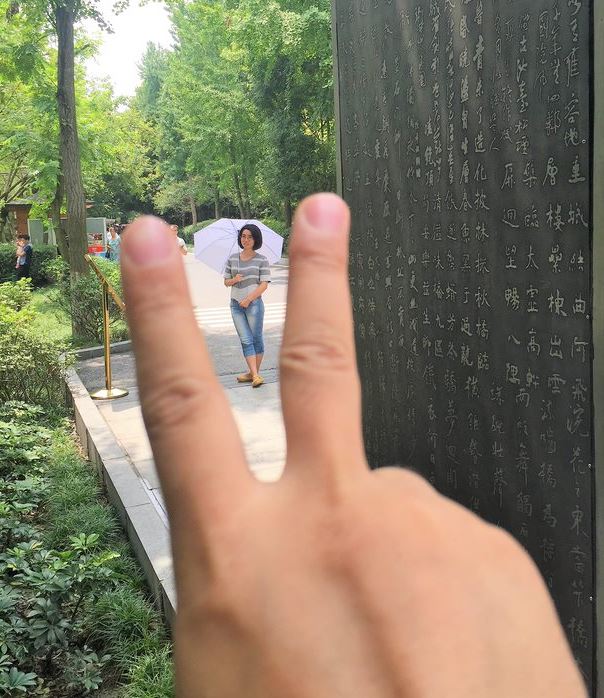 Oftentimes Phil takes a spontaneous journey to help him unwind from work, or a trip with friends to build closer relationships and meet new people. Sometimes he plans an elaborate and lengthy trip. But all of it inspires him with ideas for future exchange programs. "Travel broadens horizons and helps you see the world in a new way," he says. "Like the old Chinese saying goes, 'It is better to travel ten thousand miles than to read ten thousand books'. Everyone should see the outside world, but more importantly, let the outside world see you. You will come to understand more people and more cultures, and to me that's the real meaning of 'exchange'."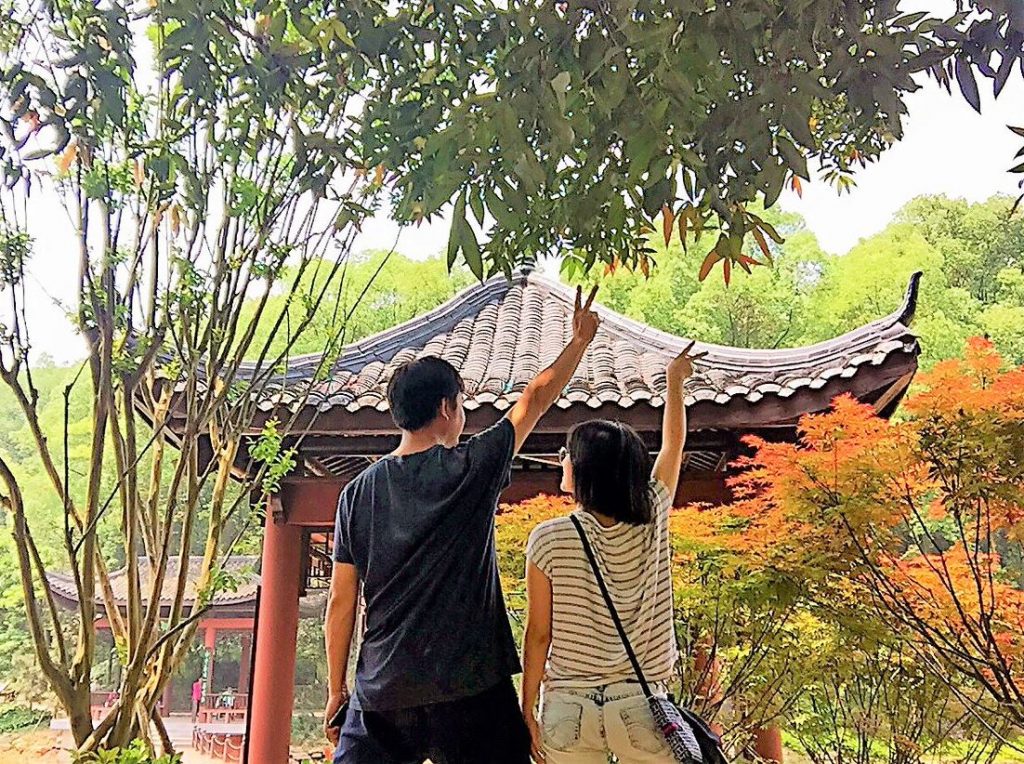 Phil visiting Chengdu Park with wife Amy
Learn more about the transformative experiences we offer students at our KL Schools and in our KL Exchange Programs.