Transfer Student Inspired to Debate & Deliberate
Chenyu Zhang, who transferred to our Ningbo School from his traditional Chinese high school, and is headed to Case Western in the fall, says transferring was the best decision he ever made. "Many Chinese students prefer to stay in traditional schools which are unsuitable for them," he says. "When they reach graduation, they find that they are further and further away from who they want to be. But by then it's too late." Compared to many of his Ningbo campus peers, Chenyu entered one semester late but he quickly made up for lost time.
To better adapt to the English teaching environment, Chenyu says he had to work ten times harder than his classmates, spending hours on vocabulary and voice-prompted language programs such as "Voice of America". His English improved rapidly. "I am not typically a study-hard student, but I do love a challenge," he says. "I don't give up when I encounter difficulties. I face them and try to solve them, because I believe that there are more solutions than difficulties. In most cases, problems can be solved if you try one more time." We sat down with Chenyu to learn more about his academic and personal life.
Why did you decide to transfer to an American school in 10th grade?
I studied in one of the top high schools in my city. I got good grades but I was in an intense, high pressure learning environment every day, especially under the new college entrance exam policy. I didn't have time to reflect on myself and develop my own interests. I panicked at the thought that I had become an exam machine, not a learner. One day, I was standing in the empty basketball stadium, and I suddenly realized that I didn't belong in this kind of school, that I needed to see the outside world. With the advice and help of my English teacher, I discovered KL's Barstow Ningbo School, one of the best international high schools. The more information I got, the more I knew that it was exactly the right school for me. It was then that I decided to head on my new path.
After studying in Barstow Ningbo, how do you feel about your transfer choice?
At first, I worried that I wouldn't adapt to American teaching methods; that I couldn't keep up with foreign teachers or the curriculum, and I would have too many language obstacles and pressures. These worries disappeared after my first conversation with the Ningbo School Principal. Though I was quite nervous at the beginning of the process, I found him so easy to talk to. He gave me many effective learning suggestions, and encouraged me to enjoy the American style of education. After this talk, my confidence increased.
How did you overcome those initial difficulties of transferring to Barstow Ningbo?
The biggest difficulty for me was the pressure of the all-English teaching environment. I still remember my first history class. I understood nothing. I talked to my history teacher afterwards and asked for suggestions. After a brief conversation, I was able to understand her much better. She explained that because they were native English speakers, their speaking habits, pronunciation, and expressions were different from what I had learned before. She taught me how to find the differences, how to learn, and how to take quick notes in class. I followed her methods and quickly realized that it was not as difficult as I had thought.
What is your biggest takeaway from being a student at the Barstow Ningbo School?
In my former high school, teachers would spoon-feed us knowledge in class. It was all teaching but little communication or inspired thinking. The main problem with this teaching method is that students don't really learn, they just remember what they've been taught. But at Barstow Ningbo, I can effectively communicate with my foreign teachers by asking questions, and expressing uncertainties or curiosities. The learning environment is much more relaxed for me, and I benefit from the exchange and interactive style of teaching. One intense debate in my biology class left a great impression on me. I not only easily absorbed the knowledge, but I was inspired to think deeper. I get so many recommendations and suggestions about my future from our weekly advisory classes. The most important message our Ningbo teachers give us is to be responsible for ourselves whether we are learning or living; to never passively accept but rather to take the initiative to control our own lives.
How do you relax after school?
Singing, playing instruments, and playing basketball are my favorite ways of relaxing. People have a bias that international high schools are less stressful than traditional Chinese high schools, and therefore students in these schools play more and just wait to study abroad. However, the fact that we have so many different forms of homework, such as quizzes, presentations, and exams, means the academic pressure is similar, just different. Singing and playing with my friends after school gives me a chance to temporarily forget academic pressure and relax my brain. After these activities, I can always adjust to studying again.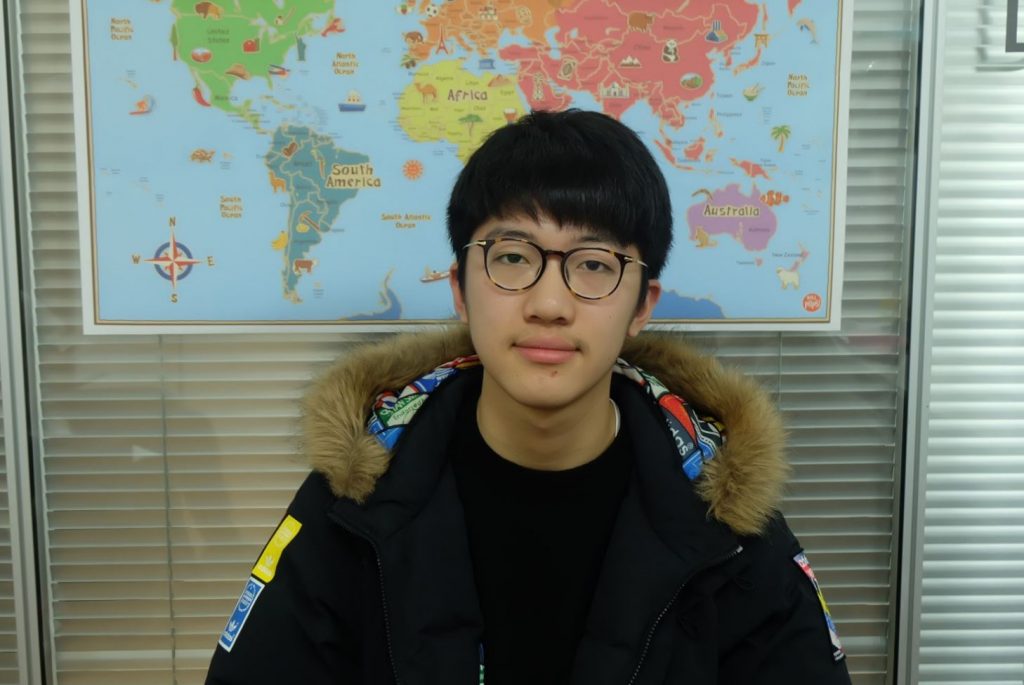 Learn more about our global schools and why we're transforming the landscape of international education!