In Her Own Words: Discovering a Warm-Hearted Community
Nanfeng Yuan, a student on our SMS Jiangsu campus, tells the story of how she mobilized a community in support of a family in need, thanks to the help of her friends and the power of social media. The night of September 30th was my first time hearing ten-year old Haojie Zhang's story.
Like many other kids his age, he was living with his parents in a loving environment and enjoying his happy childhood. However, everything changed when he turned three years old. Diagnosed with a juvenile arthritis that causes body stiffness, swelling, and deformity of the joints, Haojie began taking medicine daily to keep the systemic pain bearable.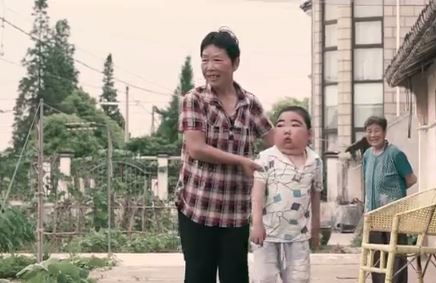 Haojie Zhang with his mother in Jiangsu
It has been seven years of painful follow-up visits, hospitalizations, and costly expenses for medicine as his condition worsened. The stress combined with the expensive medical costs knocked the whole family down, and they had to borrow money to live. Because Haojie's mother cannot bear to leave home, his father is the family's sole provider, working outside the home with only hospital visits to bring father and son together. Hearing his story, I was deeply touched by the family's strong optimism and faith, and I became determined to do everything I could to help him.
I searched on social media immediately and found Haojie's teacher Yan who connected me to Haojie's father. I told him about my plan, and the help that I wanted to give. Over the next few days, I organized students around me to edit articles and pictures for a fundraising campaign. As our campaign started to disseminate, our classmates, friends, and even friends of friends began learning Haojie's story and coming to us to donate their love and money.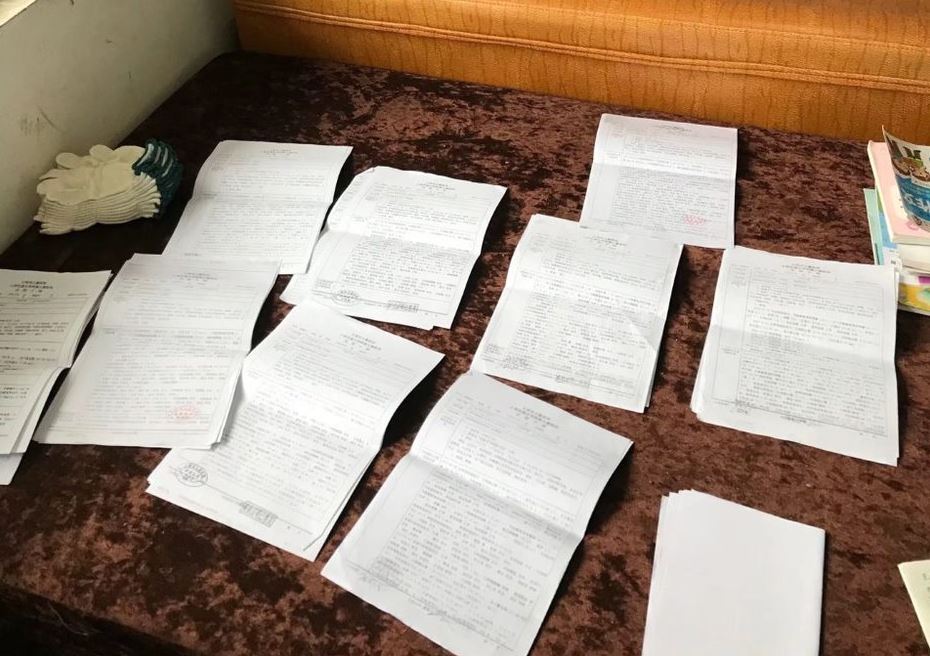 Warm-hearted notes for Haojie from SMS – Jiangsu students
I would like to express my heartfelt thanks to all the students of KL Jiangsu Haimen campus who shared and forwarded our article thousands of times, and who donated their pocket money to our cause. One classmate suggested writing Haojie notes that could bring him warmth and encouragement. As the idea spread, we received dozens of handwritten cards, letters, and even some short videos. After class, we worked until 11 pm to combine the notes and videos, and the next day, we went to visit Haojie.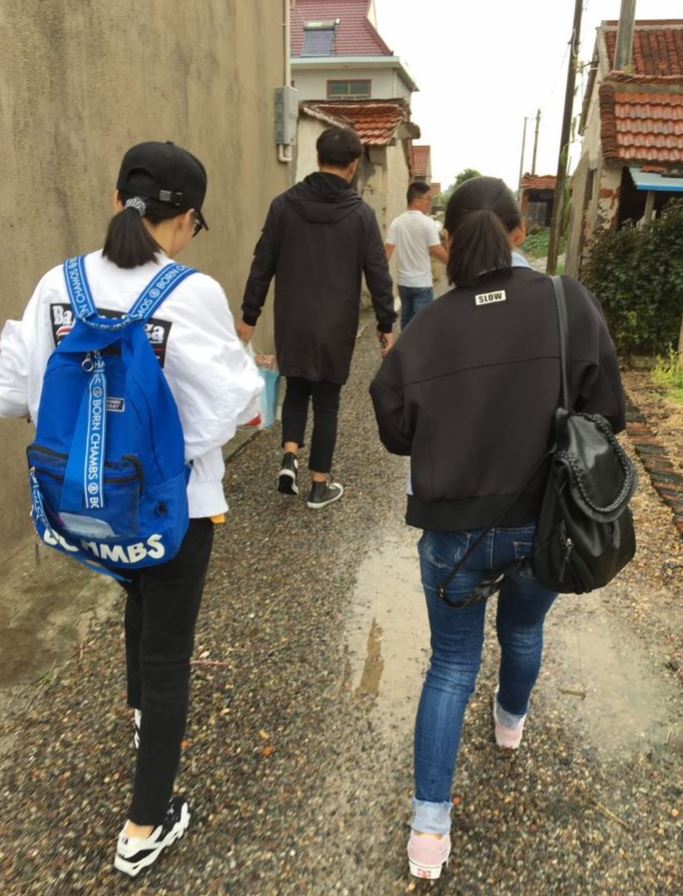 Students on way to visit Haojie
Along with four of my classmates (including Zhang Kaiyi Carol, Liang Hairong Olivia, Li Menwei Brenda, and Qian Cheng Craig), we gathered our raised money (totaling more than 2280 RMB), stationery, books, and snacks, and took a bus to Haojie's home. We chatted with Haojie for a long time, and found him to be positive, optimistic, and very good at learning.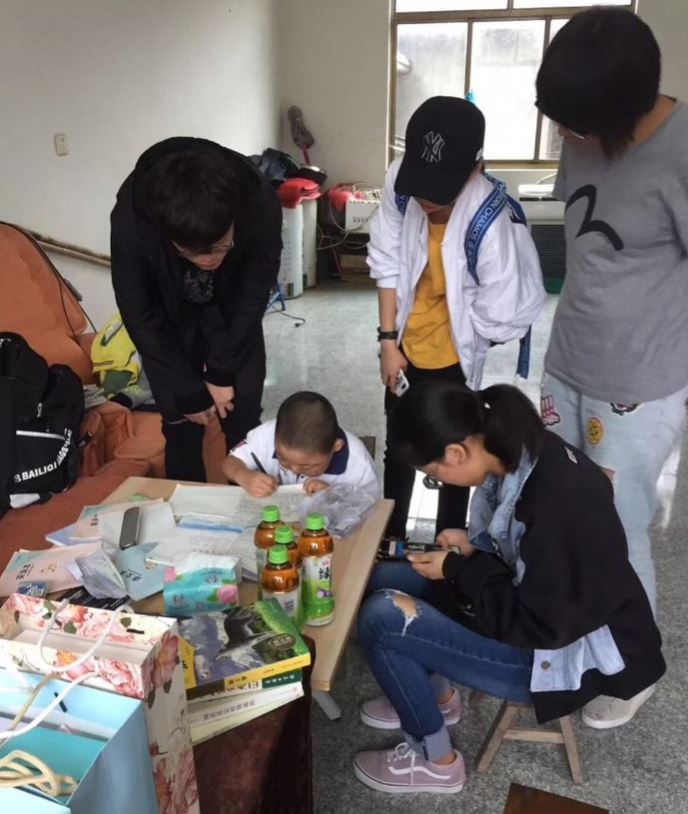 Students visit with Haojie and his family
That afternoon, we had an interview with Nantong City Calendar and I briefly told them the story of Haojie. They wanted to help. Over the next few days, we received many messages via WeChat from people telling us that they had seen our post on Weibo and they wanted further information. They also said very generously that they wanted to help this family. I am so happy to be meeting so many kind and warm-hearted people.
The goal of community service activities is to encourage people to help those who are in need. Through this activity of meeting Haojie and his family, I found that our society is not indifferent, but full of warmth and love. We raised more than 2000 RMB within one day, and received so much encouragement from people we don't know. We plan to visit Haojie regularly, and we hope to encourage more people to join us and hopefully go on to help more people in need.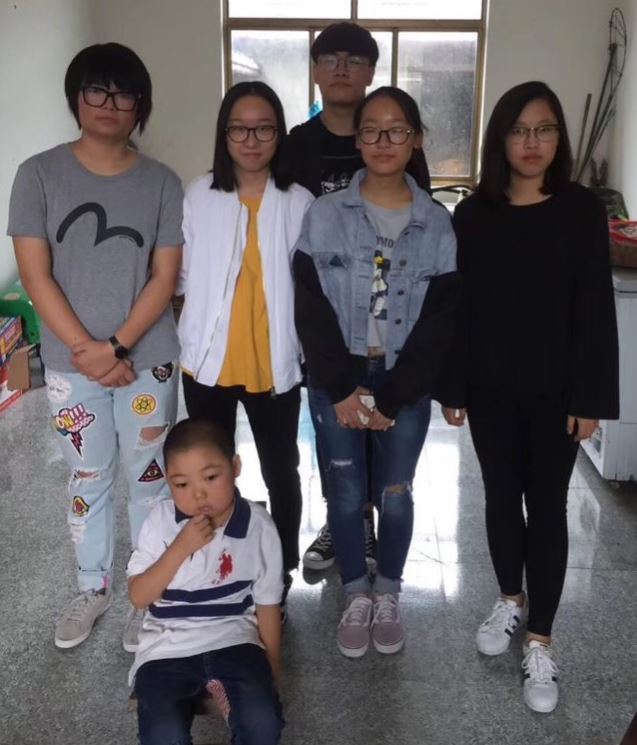 Nanfeng Yuan (on left) with her classmates visit Haojie and his family.
Want to join our inspiring community of educators teaching on our global campuses? Check out our KL career opportunities today!