First KL College Fair Spans Five Cities
Gaining acceptance to highly selective US colleges and universities remains a goal of students across our entire network of KL Schools. Thanks to our innovative college counseling approach, we are helping each of our students foster their true identities, and guiding them through the process of finding their best-fit college.
Our progressive approach benefits not just our students' college applications but their overall lifestyle and well-being as well. To complement our College Counseling efforts, we hosted our first annual KL College Fair from October 12th to October 16th, with stops in five cities including Shanghai, Ningbo, Guiyang, Wuhan, and Chongqing.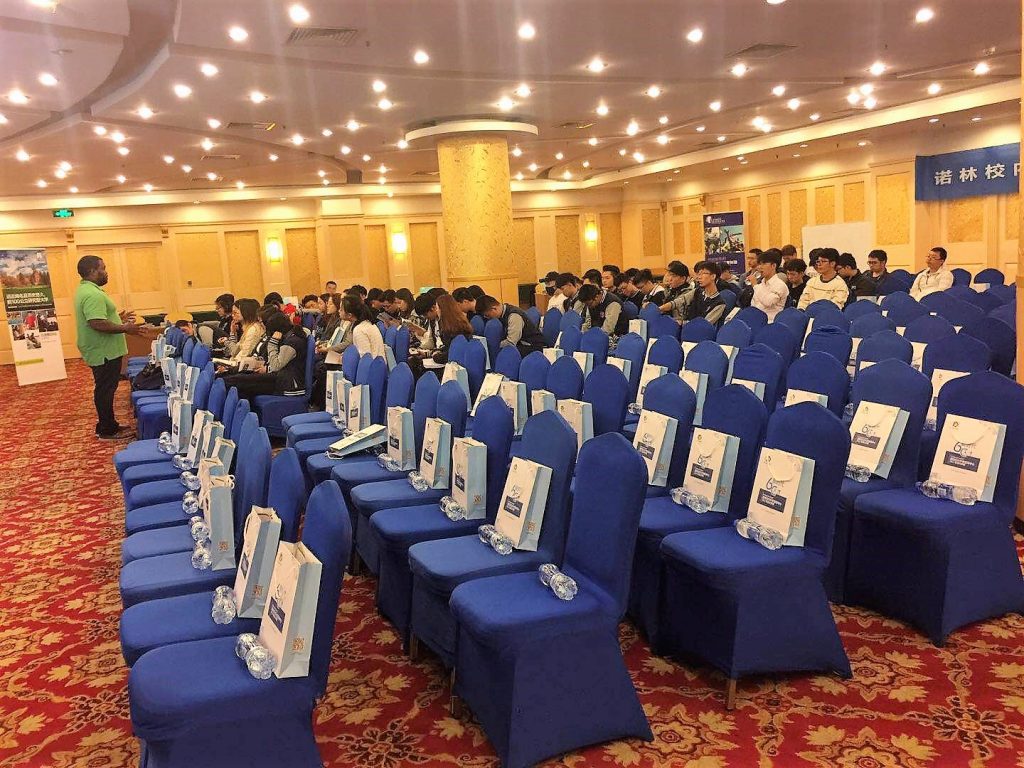 With the theme of "New Era – 6C Traits", we reminded students and parents alike that the skills we are fostering on our high school campuses, including character, critical thinking, creativity, curiosity, communication, and collaboration, make up a broader skill set that is in high demand at US colleges and universities. Not only will these skills help them during the application and interview process, but it will help students adapt well to their new life abroad.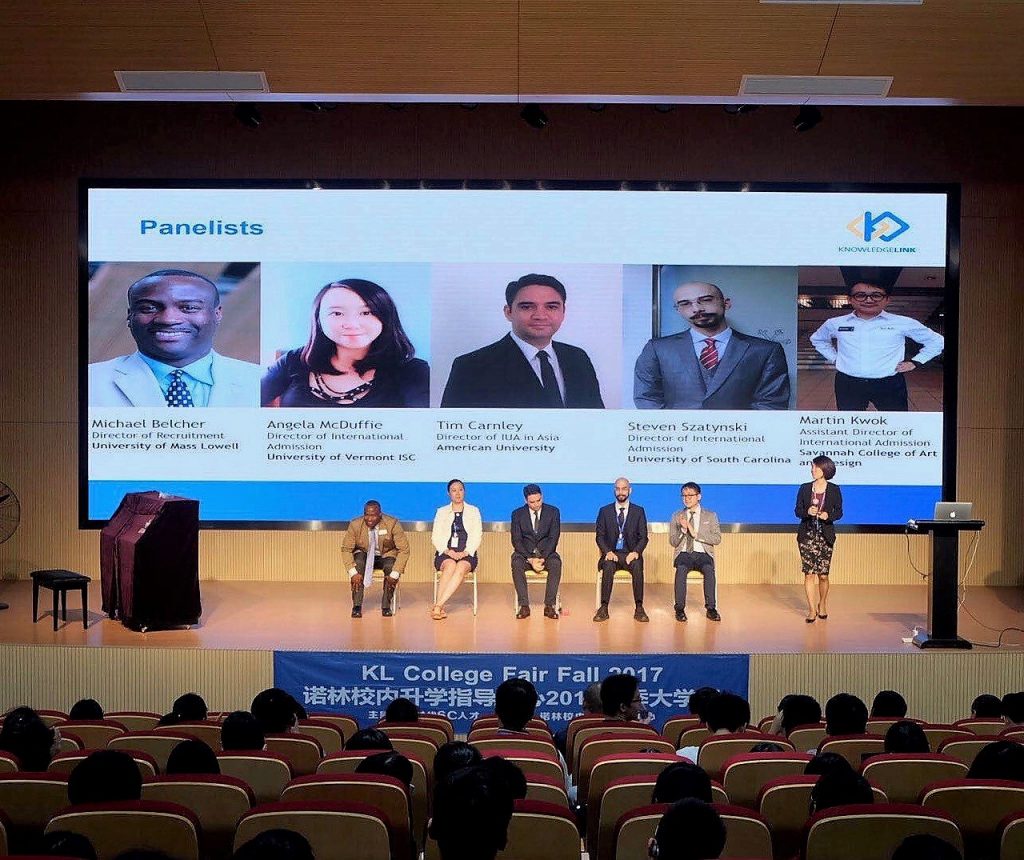 Our esteemed panel of recruiters, including Michael Belcher, University of Massachusetts Lowell; Angela McDuffie, representing University of Vermont; Tim Carnely, representing American University; Steven Szatynski, University of South Carolina; and Martin Kwok, Savannah College of Art and Design (SCAD),  joined us on stage and offered advice and guidance on the overall application process. After introducing their universities, and sharing details such as admission requirements and campus safety, our panelists fielded student questions regarding what US universities are truly looking for. We share the top 10 questions below.