KL Milestone Means More Students Served
We are thrilled and honored to be recognized as one of the fastest-growing private companies in the US by Inc. Magazine!
We have some of the most passionate and dedicated staff in the Education industry, working tirelessly to define and shape the future of global education. Making the Inc. 5000 list, which recognizes growth over a three-year period, means we are accessing more students and cultivating more global citizens with our innovative educational programming. Here's to another inspiring and productive year towards our vision of increasing educational opportunity around the world.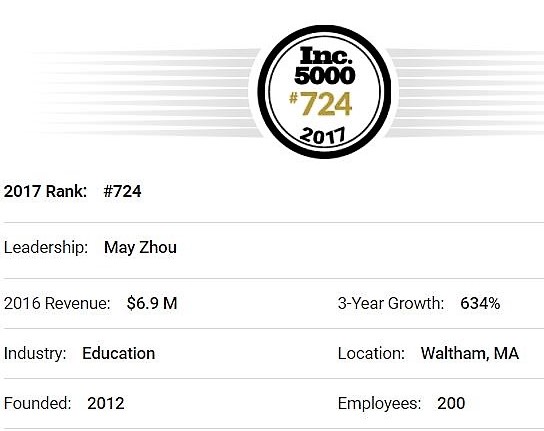 Interested in being a vital part of an organization focused on transforming the landscape of international education? Check out our KL career opportunities today!