Community-Building at KLIS: The Importance of School-Home Collaboration
As Academic Principal of KL International School (KLIS), Katharine Hummel is deeply aware of the unique educational, cultural, and language backgrounds and needs of her students and their famhttp://chongqing.klschool.orgilies, and believes strongly that communication is key. Read on to learn how she keeps KLIS parents involved in their children's progress with touch points throughout the academic school year. "When parents and educators collaborate, students benefit."
Deciding where to send a child for school is among the biggest decisions a parent can make, so the idea of transferring a child to an entirely different school system can be a real concern. When the transfer involves moving a child from a local school to an international school, there is additional pressure, stress, and worry for both children and parents. At KLIS, we understand these concerns and we address them from day one. As an international school providing high-quality American education to students from pre-K – high school, we welcome students from around the world, and we recognize that each of our families has unique educational, cultural, and language backgrounds and needs. For this reason, frequent communication between the school and the home is essential to ensuring student success.
When a new family decides to join our school community, we welcome them with Orientation Day, an opportunity to share information and materials, and to outline the academic and extra-curricular programs in detail. Because each parent comes with a set of expectations about how the parent/school relationship should be, we use this time to share insight into what parents can expect from KLIS, and what we in turn expect from parents. Ms. Brazil Redd, KLIS upper elementary teacher, explained that one of the most frequent topics of communication with parents is about how they can help from home. "Parents want to be able to help their kids with homework, and are eager to provide support," she says. "By talking with them directly, we can all be clear about what their child needs most."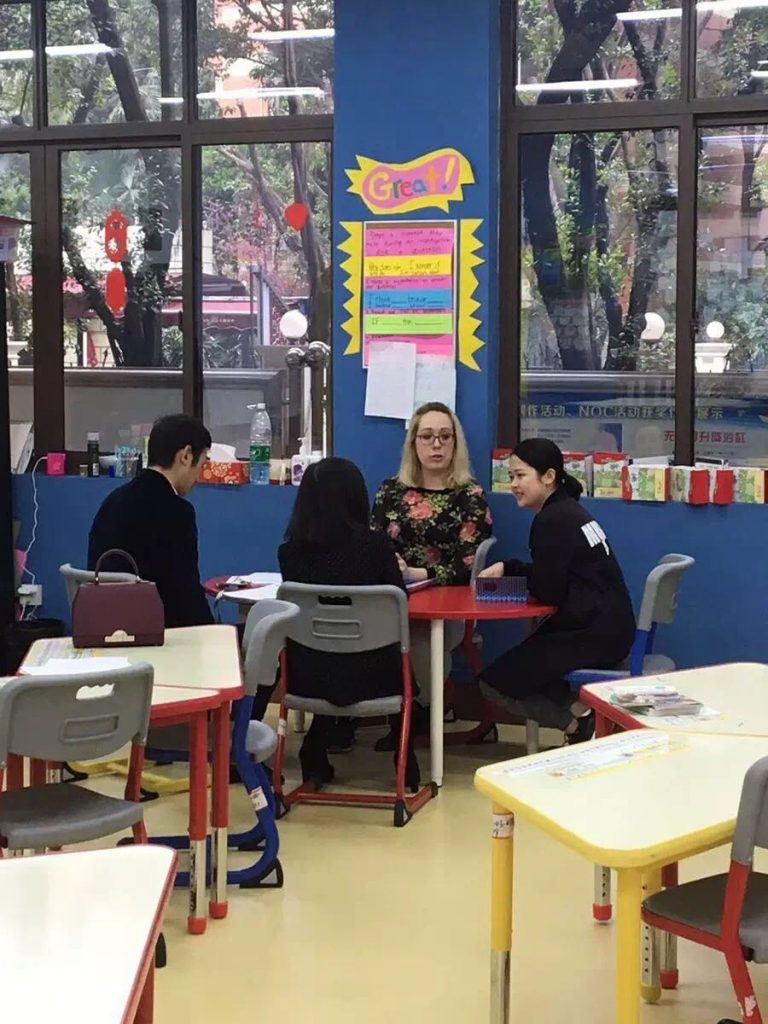 We find that the observations of student behavior and attitude at home and at school can be quite different. After all, parents and teachers interact with children in very different and uniquely special ways. For example, if a student is struggling in a class or exhibiting challenging behavior, there is almost always more to be discovered about the reasons behind the behavior. This is exactly why we encourage parents and teachers to work as teammates to become knowledgeable about each individual student, and to help them become their best selves.
Following Orientation Day, we hold frequent Parent Information Sessions throughout the Fall to better acquaint parents with what is going on at school: what we do, why we do it, and what it looks like in practice in the classrooms. In these sessions, parents learn about topics like flexible grouping, differentiated instruction, Common Core Curriculum, and the benefits of small class sizes. Because we provide parents with this structured and consistent opportunity to ask questions, share thoughts, and get feedback, we are better equipped to choose the most useful areas of focus for future sessions.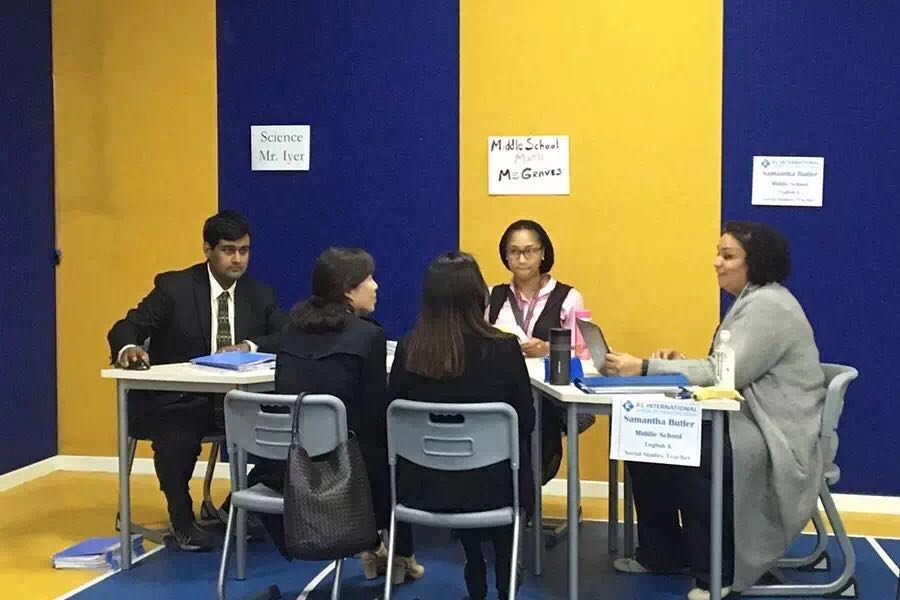 Through weekly emails with photos, event updates, and announcements, and monthly newsletters, we have many opportunities to share with parents what is being taught in each subject, and at each grade level. Parent Teacher Conferences are held once per semester. During these private meetings, every family has time to discuss student progress with each of their children's teachers. One mom, with two students currently enrolled at KLIS, recently went out of her way to share her satisfaction with the growth and development of her kids, both academically and socially, saying, "This school is the right place for my family."
Many of our school events allow families to join in activities with their kids and be part of the KLIS community. Holiday celebrations, competitions, performances, and collaborative activities bring students, parents, teachers, and staff members closer together. During this year's Halloween celebration on campus, children and adults alike dressed in costume, played games, listened to music, learned a zombie dance, and enjoyed Halloween treats together. It was wonderful to see both students and staff bring their family members to join in the fun. Upcoming events include our Spring Fling BBQ and Sports Day, where parents will have a chance to engage in friendly competition alongside their kids.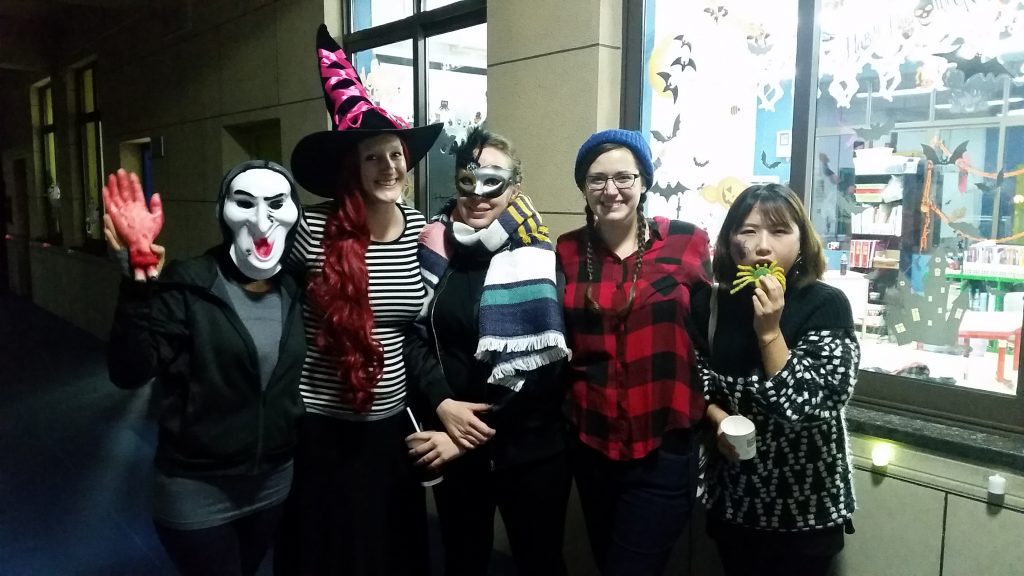 When parents and educators collaborate, students benefit. With small class sizes, and a reasonably sized student body, each child and family receives the individualized support they need to feel safe and successful in our school community. At KLIS, we pride ourselves on being A Responsive School for a Changing World, where parents, teachers, and administrators work together to build trust, foster curiosity, and celebrate students' success. Learn more at klschool.org