An English Carnival at KL International School
KL International School (KLIS) in Chongqing held its first English Speech and Leadership Competition on April 15th, with more than 30 candidates participating from the U.S., China (Mainland, Hong Kong, Macau and Taiwan), Canada, South Korea, and Slovakia. Highly-esteemed educators from the U.S., China, and Australia served as the judges for this unique English event. It truly was an international academic gathering.
At KLIS our goal is to prepare students who will thrive as educated global citizens, self-sustaining learners and ethical leaders, and the theme of this competition fit well. "All students rose to the challenges during this competition," said Katharine Hummel, KLIS Academic Principal. "The expectations for students, ages 7-13, were high, and they exceeded our expectations. This wasn't a typical English Speech Competition. Students were asked to do what students at KLIS are learning to do every day at school: speak, listen, discuss, collaborate, and think critically about the world around them."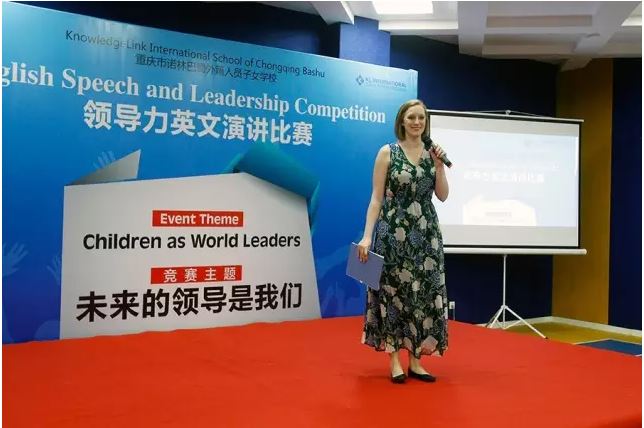 All students participated in three rounds of competition. They presented a prepared speech, engaged in a group discussion led by KLIS teachers, and then summarized and answered questions about that discussion with judges.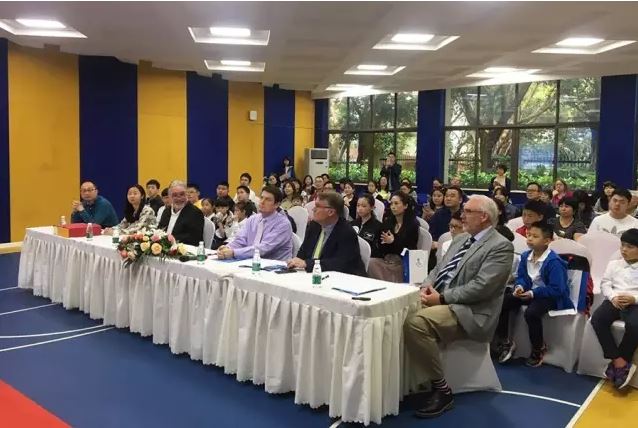 Semifinalists were then asked to work together on problem-solving tasks in order to observe and evaluate their leadership skills. Finally, the top three participants from each age division advanced as finalists. These finalists stood on stage in front of all contestants, guests, and teachers, and answered questions from the judges. They were required to spontaneously respond to these questions, based on their experiences from the previous round, and their thoughts about leadership, both in their current lives and in their futures.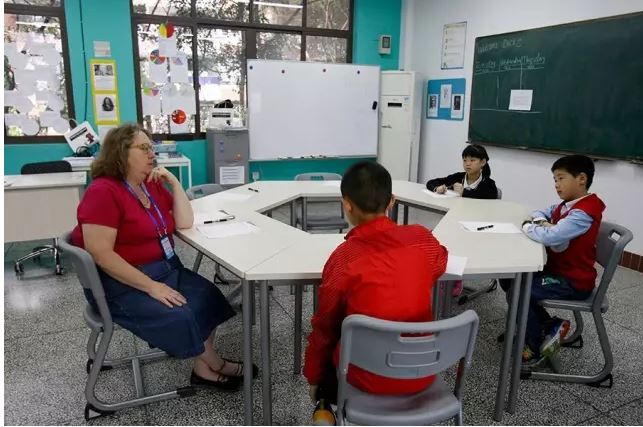 KLIS Headmaster Shane Foster praised the student performances. "A wide variety of ideas and viewpoints were developed during group discussions," he shared. "The students never cease to amaze and surprise me with their creativity and deep thinking."
In our student interviews, contestants from different countries spoke highly of their teammates. They agreed that the other participants were excellent, and that this competition was indeed an international event. Lily, a 7th grader and champion of the 12-13 age division, told us, "All participants were great and I learned a lot from them." In her speech about Children as World Leaders, she focused on education by expressing how to replace the current grading system with score analysis which could help students build confidence by clearly knowing what their strengths and weaknesses are.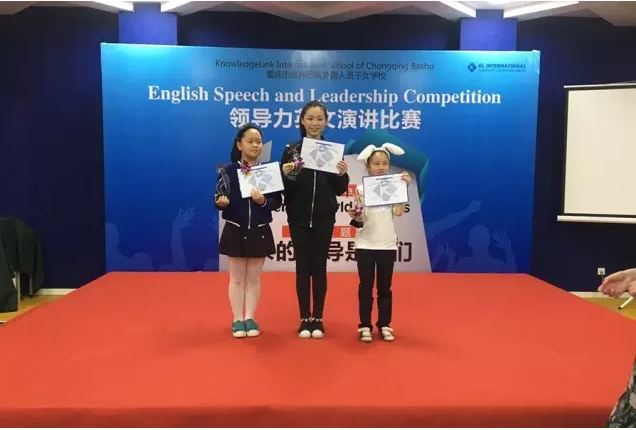 Wang Chunye, a contestant from a local primary school, has been learning English since he was three years old. Encouraged by his mother, Chunye participated in our competition and gained a lot from the experience. During our short interview, he told us his English is among the top in his school. But, during this competition he met new friends whose English skills were better than his. He was grateful for the opportunity to learn not only from other contestants, but also from the teachers and judges.
Headmaster Shane Foster, President and Head of School of the Barstow School network with schools in both America and China, and also one of the judges, thinks of this competition as a platform to hear children's voices. "I am very pleased and surprised to see what a wonderful job the kids have done. At first, I thought they would be very nervous, but surprisingly, they expressed their unique thoughts fluently, which makes me expect more of the final round in the afternoon," he shared. "This is a competition for the adults to get to know more about children, and to hear their voices."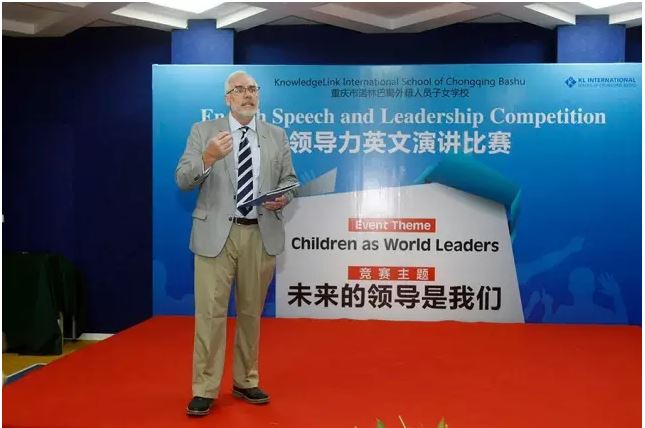 Mr. Foster also shared with us his own opinion of the event's theme."When I was young, we didn't have any access to phones and computers, so we couldn't know what was happening around the world very easily. Children in current times, however, are exposed to various kinds of media and networks of communication. This helps them know about what is going on all over the globe. The topics discussed and shared during this competition give them more space to think about many different perspectives. We believe they will continue to do a wonderful job. "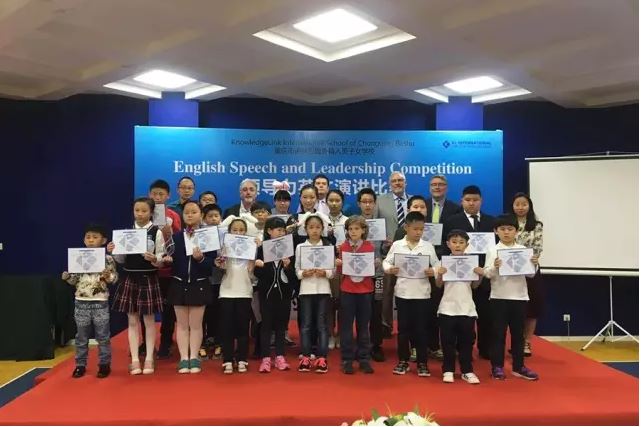 KLIS holds many events throughout each year, and as always, guests from the Chongqing community are welcomed to join. The English Speech and Leadership Competition will be held again next school year, and we invite you and your family to our campus.
To learn more about our international school, whose mission is to prepare creative, collaborative, and curious students who will thrive as educated global citizens, self-sustaining learners, and ethical leaders, visit klschool.org