KL Launches International School in Chongqing, China
A global community of expatriate children pursue a true American-style education
With a population of 28 million people in its metropolitan area and an energetic attitude to foreign investment, the Chinese city of Chongqing has become the home of multinational corporations including Ford, British Petroleum, and BASF, among many others. With the arrival of these corporations have come many expatriate professionals from the Americas, Europe, and other Asian countries, but no local option for those wishing to send their children to an American-style international school.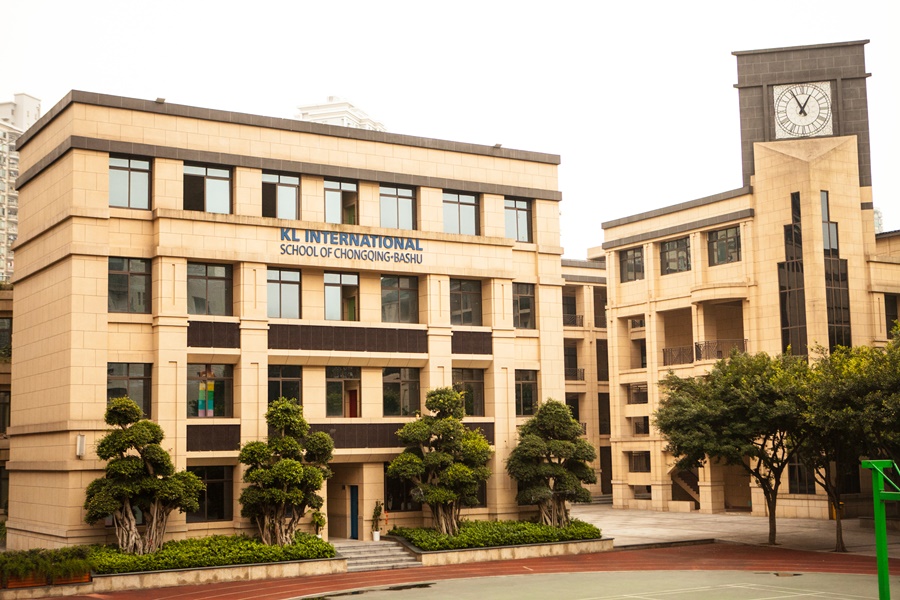 This all changed on August 31, when the KL International School of Chongqing Bashu (KLISCB) held its opening ceremony. Over 200 guests including governmental and diplomatic officials, members of the business community, faculty and staff, and families and incoming students attended the gala celebration.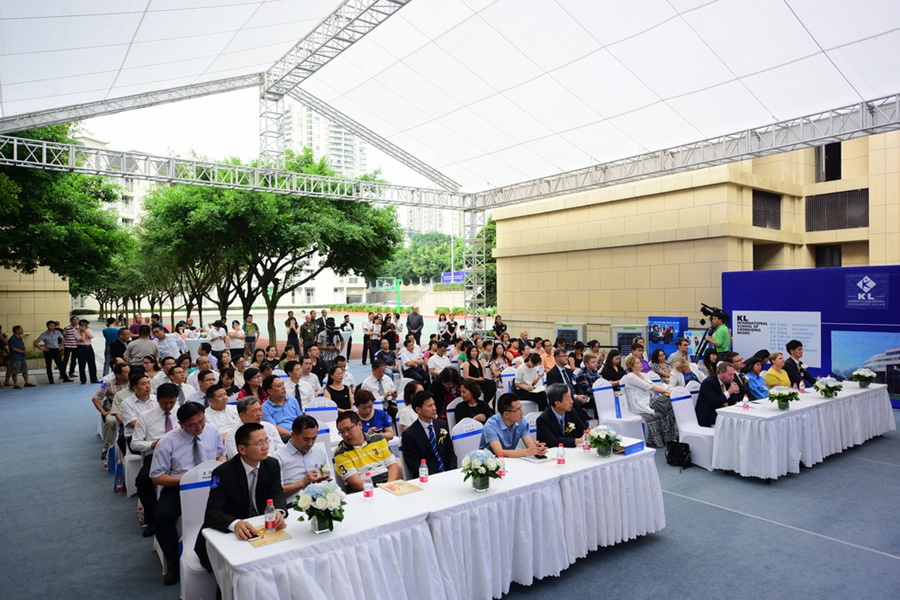 "As a non-profit school serving children in grades 1-8, KLISCB offers expatriate families in the greater Chongqing area a true American-style educational option," said May Zhou, president of KnowledgeLink, the Massachusetts-based educational group which founded KLISCB. "Education must innovate and lead the way for our students," Zhou said. "The world has challenged everyone and every industry to adapt to and shape the world around us. The KL International School of Chongqing Bashu faces that challenge head on and sets as our vision, 'A Responsive School for a Changing World.'"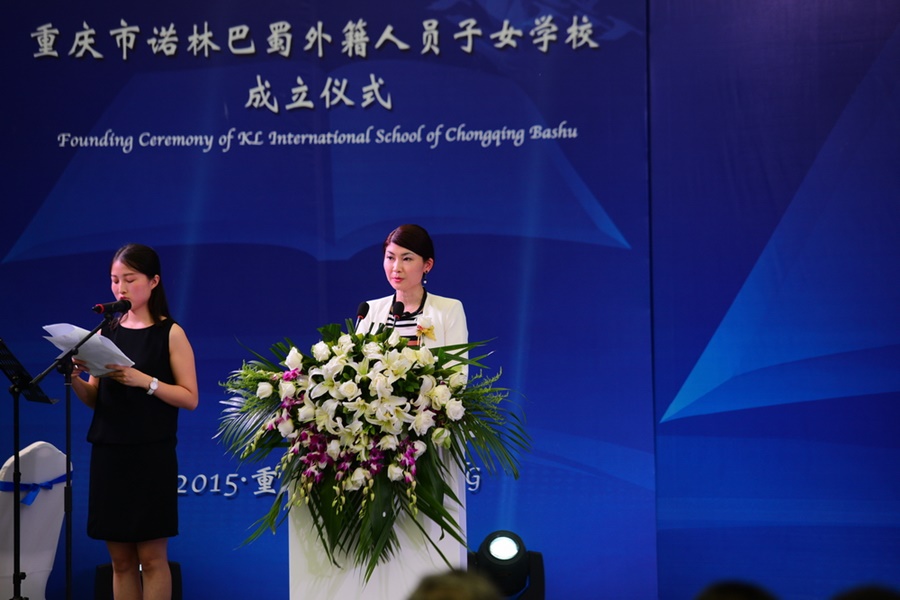 The formal program continued with speeches from officials in Chongqing government and education and a ceremonial presentation of an admission trophy to the first admitted student, a young boy from Denmark. At a reception immediately following, the Chongqing officials mingled with officials from the British, Hungarian, Italian, and Philippine consulates.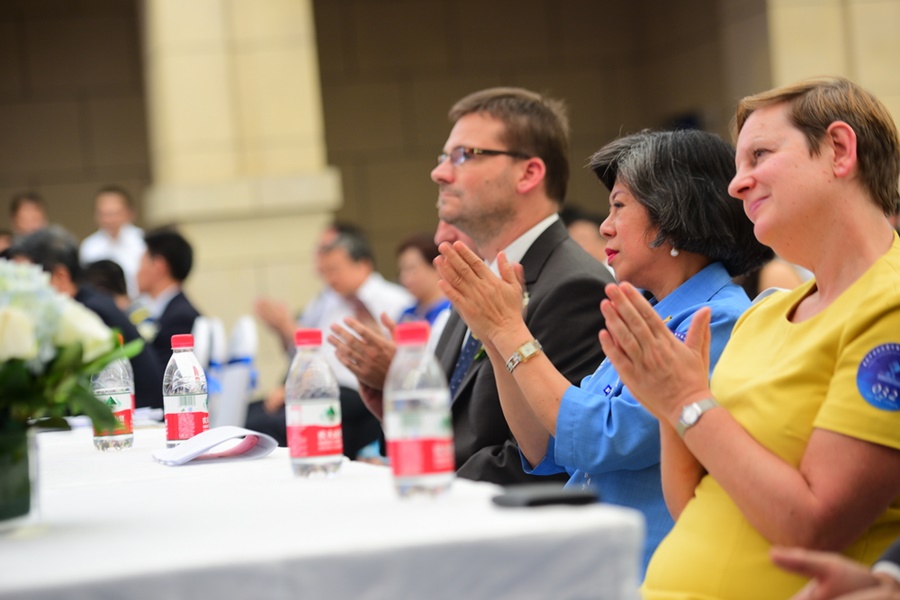 "I am eager to welcome such a cosmopolitan group of students to my classroom," said [teacher name]. "Our American curriculum, modeled on the AERO Common Core approach, and inquiry-driven approach to learning will equip our students for success not only at American-style international high schools, but global universities and the workplace beyond."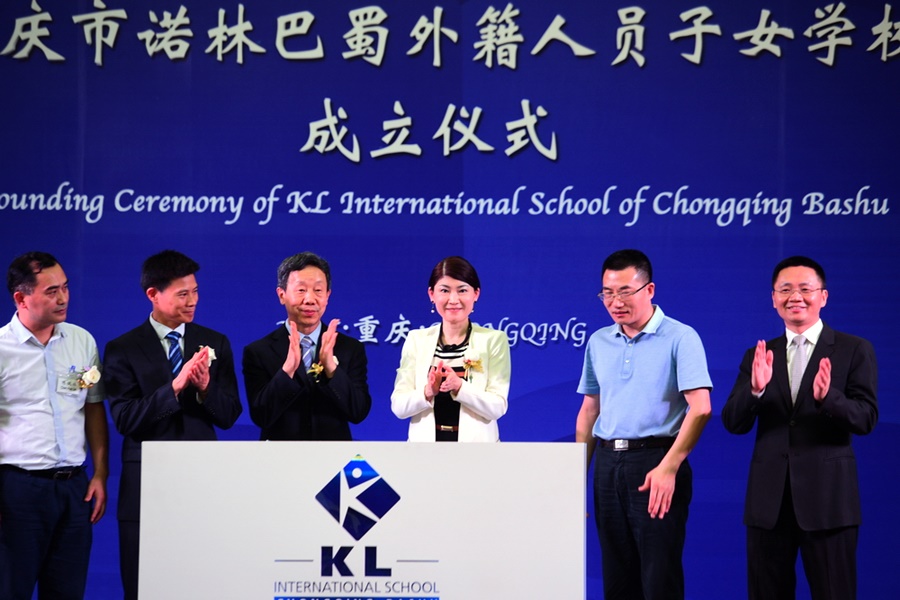 Fall 2015 classes at KLISCB begin on [date]. For more information on the school, visit chongqing.klschool.org, or contact Peter Gangemi at [email protected].