Students Celebrate Halloween across Partnership Schools
■ St Mary's Jinhua (Shanghai)
The Annual Jinhua Halloween Party Night has returned! Classrooms transformed into several Haunted Houses with spider nets and ghosts designed by students themselves. Everybody dressed up and stepped onto the temporarily-setup dance floor in the community room. There were princesses, animals, monsters, celebrities and PSY!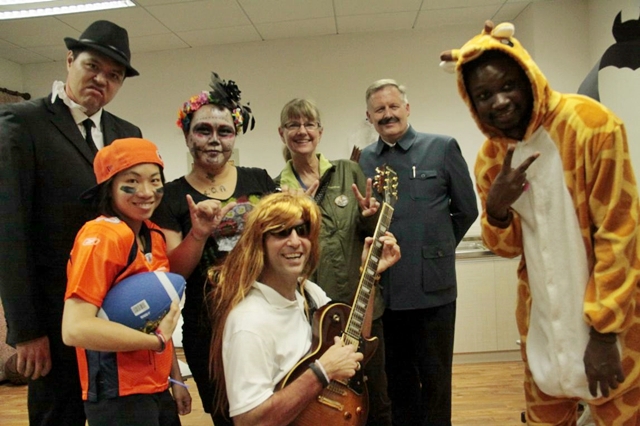 ■ St Mary's Wuhan No. 2 (Wuhan, Hubei)
Wuhan No. 2's Halloween Celebration started with various games including Pin the Tail on the Black Cat Blindfold, Eyeball Hunt Game, Wrap the Mummy, Spooky Bowling, Zombie Shooting Gallery, Zombie Attack and Scavenger Hunt etc. The next morning, students put on costumes to compete for three awards, "the most creative", "the most scary" and "the best performace". In the afternooon, students carried their self-designed paper bags, knocked on the door of teachers' offices and trick-or-treated. Every student's bag was filled with candy.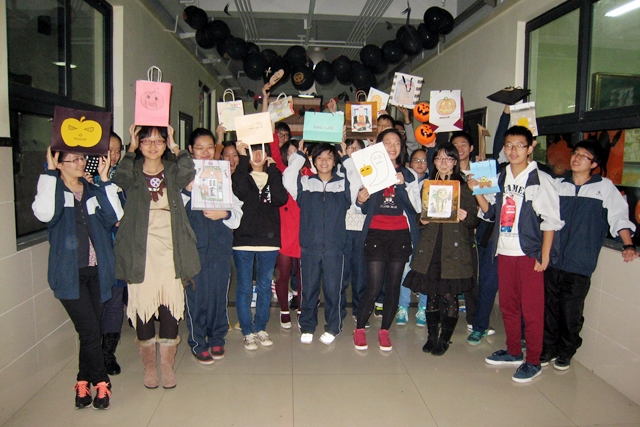 ■ St Mary's Shunde (Foshan, Guangdong)
The first-ever Shunde Halloween Celebration achieved huge success. It started with the pumpkin carving on October 30th followed by a Jack-O'- Lantern exhibition on the school's Culture Square. Then, both students and teachers dressed up and played games in the decorated classrooms. During the costume contest, American teachers introduced the history and tradition of Halloween. The headmaster of Shunde School joined the celebration and current students served as interpreters.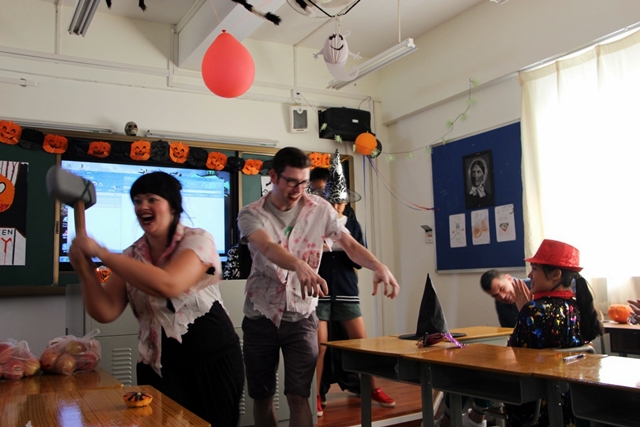 ■ Barstow's OVO (Huizhou, Guangdong)
On the afternoon of October 31, OVO welcomed its first Halloween Celebration which students and teachers had been preparing for 2 weeks. Parents also supported the event by purchasing costumes and decorations. Everyone dressed up and participed in various interesting activities including "Trick or Treat", "Squirrel and Tree" and pumpkin carving. Some creative students even brought watermelons to carve, which turned out surprisingly great.