St. Mary's Holds Teacher Training Conference in Shanghai
As high school campuses across the U.S. opened their doors for the start of a new school year, an eager group of American teachers convened to design a strategy for teaching an American curriculum to students in China.
Chosen because of their extensive experience in teaching international students, this dedicated group of teachers is responsible for transmitting the unique St. Mary's School (Medford, OR) experience to the overseas students attending St. Mary's four regional campuses. The intensive Dual Diploma program offered by St. Mary's presents an invaluable learning opportunity for Chinese students and exciting professional development opportunities for the administrators and teachers selected to engage a Chinese population that is increasingly embracing the critical thinking skills American education emphasizes.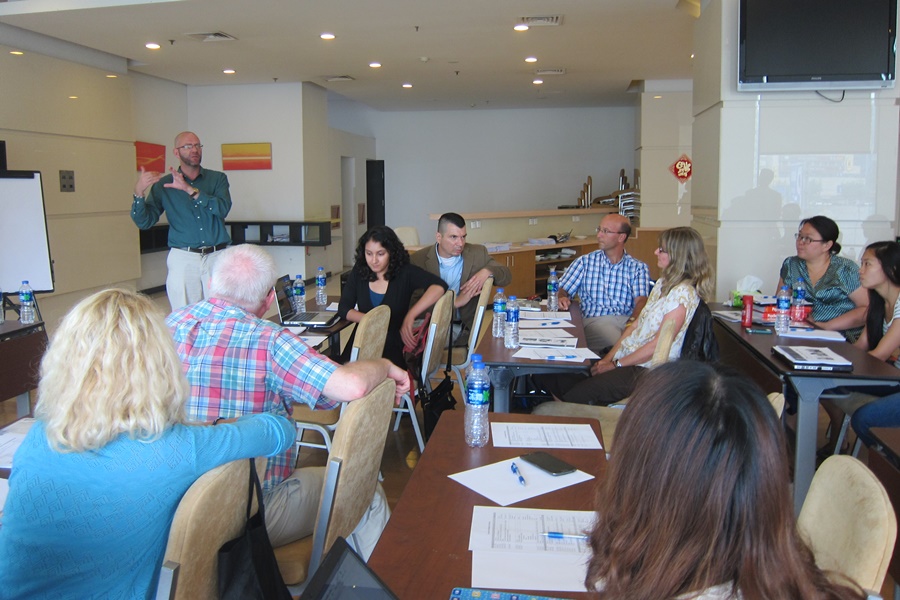 To prepare teachers to effectively connect with students and convey St. Mary's educational values, 25 teachers from St. Mary's China campuses met with Cambridge's International Collaborative Programs consultants and St. Mary's American administrators to outline a blueprint for implementing St. Mary's curriculum. The diverse perspectives and skill sets provided by the teachers, local coordinators and academic deans enabled the team to devise a comprehensive strategy to suit the specific needs of the Chinese audience. Of particular value were the returning instructional staff from St. Mary's Jinhua campus, which opened last year. These returning educators were able to leverage their prior experience to provide critical feedback regarding personal experiences with students, parents and teaching materials.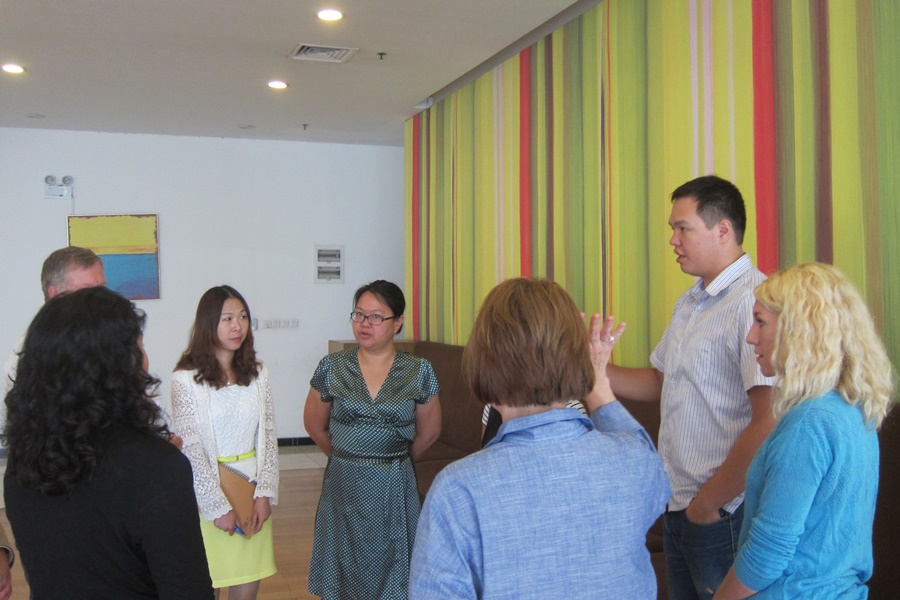 In outlining a blueprint for imparting the American curriculum to a Chinese classroom, the educators explored a variety of topics regarding Chinese culture. Specifically, topics ranged from classroom management to best practices for implementing technology and modifying school policies and procedures for seamlessly broadcasting the St. Mary's learning experience. By the end of the three-day conference, the educators were well-prepared to communicate the St. Mary's curriculum and extend the school's mission abroad.
On-the-ground teacher training for global campuses is only one of the services the International Collaborative Programs team provides to enable partner institutions to effectively transmit their academic mission and curriculum to international students. Our consultants will collaborate with your school to forge a partnership program and to implement comprehensive training sessions that enable teachers to engage with and positively impact international students, all while maintaining the integrity and excellence that is expected from your school.