Chinese, US Schools Partner for Week-Long Experiential Camps in MA
Earlier this month, 44 10th-graders from the Guangdong Humen Foreign Language School in Dongguan (Guangdong Province) participated in an exciting two-week United States excursion highlighted by a week-long experiential academic camp in which students shadowed American high schoolers and lived with American host families.
The students, all of whom are interested in studying in the U.S., cherished the opportunity to learn about American culture and education. Likewise, the American host schools relished the chance to build a connection with a Chinese school and to gain crucial experience in hosting Chinese students.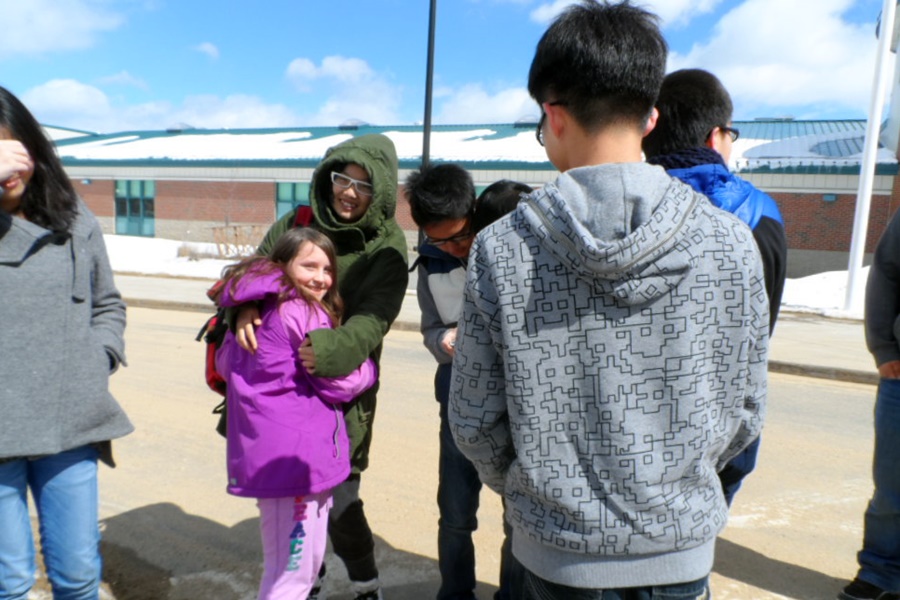 Needless to say, in order to provide a broad look at what America has to offer, the two weeks the students spent in the U.S. were jam-packed with activities. The trip began on March 16th with a tour of Boston. On March 18th, the students were split into three groups with each group departing to a different high school. Because the students traveled to different states and different types of schools, they were able to juxtapose their varying experiences, producing a more comprehensive image of the United States' culture and education. Specifically, 12 of the students traveled to North Brookfield High School (MA), 12 joined The Master's School in West Simsbury, CT and 20 students headed to Chapel Field Christian School in Pine Bush, NY.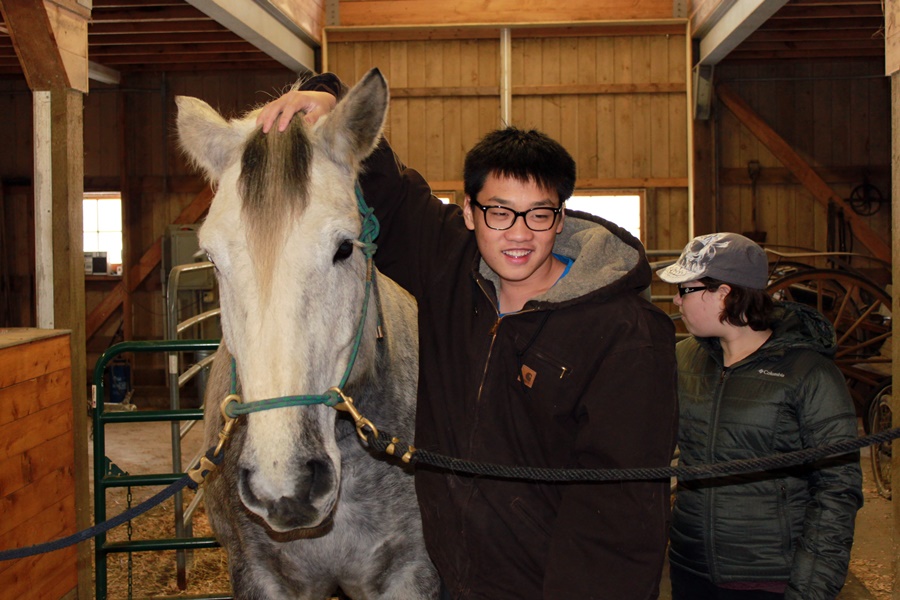 In the mornings, the Chinese students shadowed their American counterparts as they attended classes. Cultural and linguistic differences did little to impede the groups from socializing and before long, the Chinese and American students were completely comfortable with one another: "[The visiting students] joined our school community with ease and immediately began to practice English with their American peers", noted Lisa-Brit Wahlberg, International Coordinator for The Master's School. North Brookfield High School Principal William Evans attributed the camaraderie he witnessed to the fact that both groups of students were respectfully curious of one another, leading to gracious and comfortable interchange. "It was wonderful to watch the two groups of students get to know each other", Evans commented. "The kids from both schools were fabulous."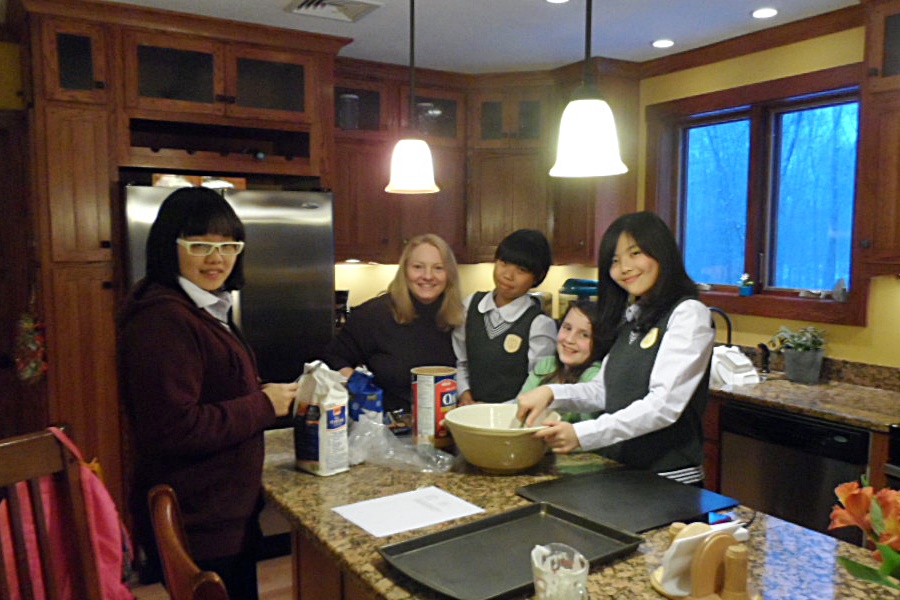 Some of the Chinese students even took on a leadership role in school, serving as "guest teachers" to a group of students learning Mandarin! "My students who are studying Chinese language really enjoyed the opportunity to interact with our visitors," noted North Brookfield High School teacher Ann Cunningham. "They taught us a lesson on Chinese money and how to bargain in the marketplace. It was great to get some deep insights into the language and culture that only native speakers can provide."
In the afternoons, the students enjoyed activities like bowling and concerts, giving them much desired insight into American entertainment. At night, the students returned to their homestay to spend time with their host families and partake in activities like horseback riding and snowshoeing. The homestay parents were thrilled by the visitors too, with Ms. Wahlberg calling it "a pleasure to watch [the Chinese students] enjoy their first snowball with host families."
KnowledgeLink helped coordinate homestay arrangements for North Brookfield High School and consulted with all three schools to create engaging and fruitful itineraries.
After completing a week at their respective schools, the students went sightseeing. Among the highlights of the trip were visits to New York City, Washington, D.C. and Chicago. The students also made time to visit some fine universities, including Harvard, Fordham, Northeastern, Princeton, Ohio State and the University of Dayton. After a thrilling two weeks and a flurry of activity, the students returned home to tell their friends and families about their American adventure.
The exchange program could be described as the very definition of a symbiotic relationship. While the visiting Chinese students enjoyed their trip and learned a great deal, the effect the Chinese students had on their American peers and the host schools at large cannot be overstated. As Ms. Cunningham observed, the students were excited to learn about China but still may not realize the full impact their visitors had until years down the line: "There was a real buzz in the school the whole week that our visitors were here. Our students will carry this fun and stimulating experience forward to inspire them as they plan their futures and future studies."
John Provost, superintendent of the North Brookfield Public School, was quick to point out how appreciative he was for the visit, remarking that the students "impressed their teachers and host families with their tenacity, perseverance, courage, and respect…" before going on on to lament the departure of the Chinese visitors and express his hopefulness that the relationship between North Brookfield and the Humen Foreign Language School will continue to evolve: "Our school is a place where people come together to learn from each other. Whenever we can enlarge our learning community to include individuals who bring us new perspectives and new experiences, we all benefit. My only regret is that we only had four days with the students."
If your school is interested in improving your international program or increasing your presence in China, a short term academic camp for international students may be a perfect fit. The experience gained from academic camps is invaluable, both for your school's branding abroad and for introducing your current students to the influential Chinese language and culture. Additionally, for those schools that have limited experience with international students or coordinating homestays, a short visit can serve as a fantastic "test run" for a semester or full-year program or for perfecting your current international program.